VSIP Hai Phong is the fourth cooperation project between VSIP Group in association with Becamex IDC Binh Duong and SembCorp Industries (Singapore). The project has a scale of 1,600 hectares with an investment of 1 billion USD. In the process of attracting investment, VSIP Hai Phong always aims to create a green environment.
Besides its role as the operator of water supply and wastewater plants to provide activities for factories inside the industrial park, the problem of waste is also focused on by VSIP Hai Phong, which is collected and treated in a timely manner. closely and continuously to ensure input and output standards according to regulations of the Ministry of Natural Resources and Environment.
In 2020, VSIP Hai Phong Co., Ltd was honored to receive the award "Green Industrial Park 2020" certified by the Vietnam Association of Economic and Commercial Consulting – Ministry of Industry and Trade. Inside the industrial park, there are about 200 hectares of green trees, VSIP Hai Phong is also considered as a "green lung" bringing investors and workers in the industrial park a fresh working environment.
Focusing on sustainable development, VSIP Hai Phong is constantly trying to find ways to implement green solutions to classify and recycle waste under the guidance of the corporation. At the same time, VSIP also focuses on economic development to promote its role in sustainable development and create outstanding values for Hai Phong city as well as Thuy Nguyen district.
Current Status
Challenge
Distributed system problem due to using decentralized and challenging SCADA software to monitor and require human resources, lack of data centralization and synchronization between devices
Management Board – Corporation – Investor of factories that need to remotely monitor instantly and synchronize all data in one place for management (Environmental data, water meter, electricity, etc.) gas,….)
Solution
With those efforts, VSIP Hai Phong has chosen to deploy the iLotusLand environmental IoT platform for wastewater treatment station monitoring, ensuring the discharge of waste according to the latest circular 02/2022/TT-BTNMT of the Ministry of Natural Resources and Environment for member factories.
Connecting from hardware devices to iLotusLand software for wastewater monitoring fully meets the criteria as well as the mission towards the future in environmental protection, as well as towards the development lasting.
iLotusLand software responds to problems of connection, remote monitoring and instant warning during operation.
Benefit
With the iLotusLand solution, VSIP Hai Phong has real-time automatic environmental data monitoring software, ready to accurately measure various parameters and indicators. Besides, it also helps businesses to proactively respond to situations and incidents that occur and ensure and strictly control the quality of output waste.
The use of environmental monitoring software such as iLotusLand is considered an effective support tool to help the Management Board monitor the water supply and drainage system of the entire industrial park, wherever it is located, making a positive contribution to the environment. active in sustainable development for the community.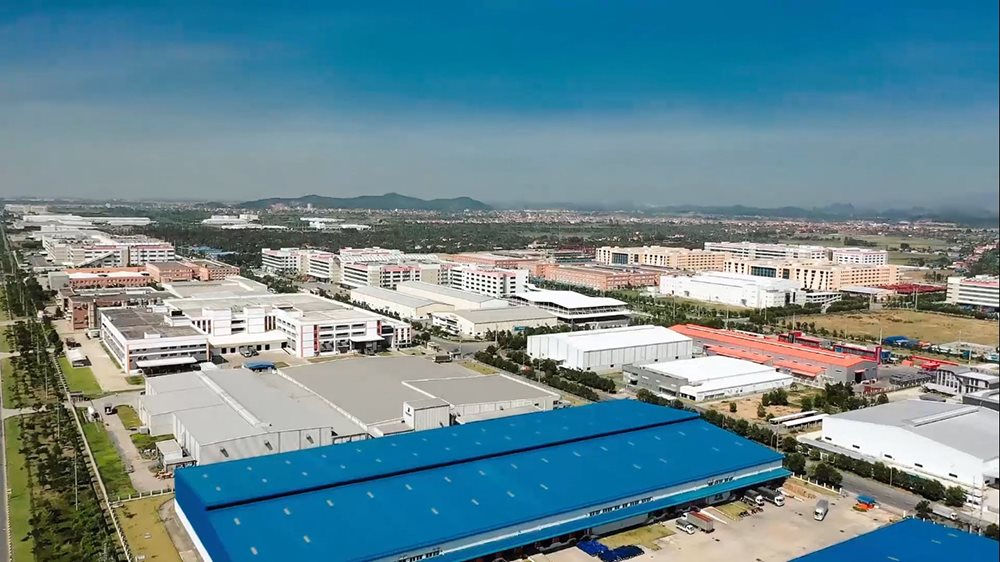 Deployment and training
---
Information: 
Email: info@ilotusland.com.
Hotline: +84 909 403 778
Facebook: iLotusLand – Leading in Industrial IoT Solutions
Linked in: iLotusLand – The 1st IoT Platform in Vietnam