Formosa Vung Ang is a company located in Vung Ang economic zone , Ha Tinh province , which is a complex project of iron and steel complex and Son Duong deep water port starting in 2008 with a total investment of nearly 10 billion USD (capacity of more than 10 billion USD) million tons/year in phase I) and plans to increase capital to 27 billion USD (20 million tons/year in phase II).
Son Duong Formosa Vung Ang Port and Port Complex Project (Project) of Hung Nghiep Formosa Ha Tinh Iron and Steel Company Limited (Formosa Ha Tinh Company) was granted an Investment Certificate in 2008 with a total The registered capital for investment in phase 1 of the project is 10,548 billion USD with the main work items.
The integrated steelworks has a capacity of 7.5 million tons per year, and after completing phase 1, it will proceed to further increase the capacity of the integrated steelworks to 22.5 million tons per year.

The Sơn Dương port complex has 11 berths in phase 1 out of a total of 32 berths.
The Formosa Thermal Power Plant complex has a total capacity of 650 MW, comprising 5 generating units.
The current status of Formosa Hà Tĩnh
With the goal of ensuring the quality of discharge into the environment with responsibility and commitment to the people and Vietnam. FORMOSA gives priority to the installation of automatic monitoring stations, 100% instant monitoring at factories to ensure monitoring from the Factory, to the Department of Natural Resources and Environment, the Ministry of Natural Resources and Environment including:
22 emission stations
5 sewage stations
With a large-scale operating capacity, Formosa has also faced many environmental challenges, along with a number of specific difficulties:
Factory SCADA software cannot remotely monitor, or set up alarms via SMS/Web channels.
Moving between monitoring locations in a very far area, so monitoring is required in the central system.
The calculation of discharge fees for the Department of Natural Resources and Environment is not synchronized, and many manual operations are used.
| | |
| --- | --- |
| Type | Value |
| Software used | iLotusLand for Environment – On Premise |
| The monitoring parameters | COD, TSS, temperature, flow rate, pH, and total Nitrogen |
Major challenges
In 2016, limitations in the operation and discharge system at the Formosa factory led to an environmental incident in the central region, adversely affecting the company's brand image and commitment to social responsibility. Specifically:
During the operation, the data monitoring system did not respond immediately, leading to wastewater containing phenol and cyanide toxins that have not been treated to meet standards and discharged into the environment.
Factory SCADA software cannot remotely monitor, or set up alarms via SMS/Web channels
The monitoring locations in the area are very far away, taking time to move, so Formosa needs a central monitoring system, monitoring remotely.
The calculation of discharge fees for the Department of Natural Resources and Environment is not synchronized, it still uses many manual operations and is not effective
Real-time monitoring data solutions
To solve the above problem, Formosa Vung Ang Ha Tinh has chosen to deploy the wastewater monitoring system from iLotusLand along with installed hardware equipment to solve specific situations, as well as towards environmental protection. environment and meet the circular of the Ministry of Natural Resources and Environment. Some specific solutions are listed as follows:
Growth pressure, expanding the number of units and operating staff, and effective data monitoring is no longer a difficult problem.
Completely offload paper-related workloads with manual tools with thu thập, xử lý số liệu tự động.
Easily verify the problem and provide timely treatment for each emission unit with automatic warning feature.
Remote monitoring sampling control, with mobile platform supports 24/24 management with mobile devices and a series of automatic integration features:, ... Sampling controls, cameras,...
Make periodic reports, report fees simply with one click, data is accurate, report templates are available.
Overview monitoring screen with flexible data types: tables, column charts, line charts, ...
Decentralize features for each account in the system to ensure highly secure data.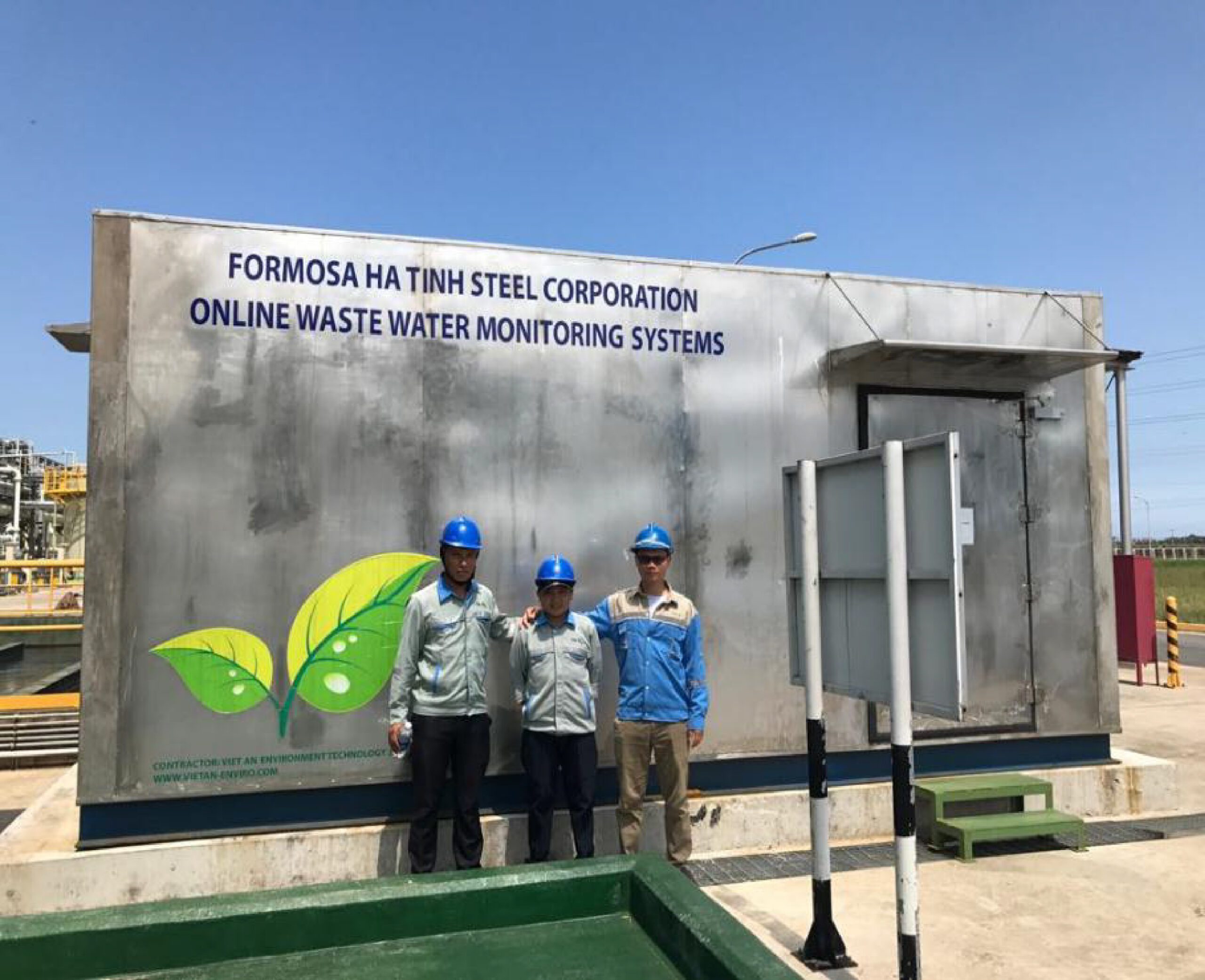 The benefits of deploying IoT technology in monitoring and data collection
Accompanying with iLotusLand, the customer successfully implemented the application of technology in daily work in monitoring the quality of wastewater output and emissions of the industrial park. The benefits can be clearly seen when using the software with two web and mobile platforms that help shorten time and save maximum resources.
With enthusiastic customer service and support efforts, ready to deploy team, iLotusLand software conquers customers by professionalism and brings customers convenient experiences.
iLotusLand is ready to accompany and continue to develop, bringing value to customers for the right purpose from difficult problems as well as common problems that customers need answers.
Images of training using iLotusLand software for environmental monitoring and data management
---
More information:  
Email: info@ilotusland.com.
Hotline: +84 909 403 778
Facebook: iLotusLand – Leading in Industrial IoT Solutions
Linked in: iLotusLand – The 1st IoT Platform in Vietnam