The environment plays an important role in human existence and development. However, with the rapid development of society, the environment has faced many challenges and negative impacts from human activities. Therefore, environmental monitoring becomes extremely necessary to monitor and protect the environment. This article will clarify the concepts, regulations and importance of monitoring for businesses.
Concept and regulations on environmental monitoring
According to the regulations in Clause 25, Article 3 of the Environmental Protection Law 2020:
Environmental monitoring is the continuous, periodic, irregular, and systematic monitoring of components and factors affecting the environment and waste to provide information to assess the current status and evolution of environmental quality. environment and negative impact on the environment.
Environmental monitoring helps us monitor changes in the environment. Helps to avoid the risks of pollution or environmental degradation. As well as providing timely measures for areas with potential or polluted environmental risks. At the same time, storing information during monitoring to provide a basis for data for future activities.

Regulations on monitoring
In Article 106 of the Law on Environmental Protection 2020, there are general provisions as follows:
Environmental monitoring includes waste monitoring and environmental monitoring, carried out through automatic monitoring, continuous monitoring, periodic monitoring, and monitoring at the request of competent state agencies.
 Investment projects, establishments, production facilities, concentrated service, industrial clusters that generate waste into the environment must carry out monitoring according to the provisions in Articles 111 and 112 of the Environmental Protection Law 2020, ensuring compliance with environmental technical standards.
 Encourage organizations, individuals to participate in environmental monitoring and disclose information on environmental quality to the community according to the provisions of law. Organizations, individuals monitoring the environment and disclosing information on environmental quality to the community are responsible to the law for the accuracy of the information.
This activity must ensure quality and quality control, providing accurate and reliable monitoring results.
 Environmental monitoring equipment must be inspected and calibrated according to the regulations of the measurement law.
Reasons why businesses need environmental monitoring
According to statistics, Vietnam uses more than 100,000 tons of plant protection chemicals each year, disposes of more than 23 million tons of domestic waste, 7 million tons of industrial solid waste, and 630,000 tons of hazardous waste while waste and wastewater treatment are still limited.
The economic development, especially industrial production activities, has led to an increase in negative impacts on the environment. Economic development associated with environmental protection has always been one of the most important and top priorities for any country in the world.
Therefore, environmental monitoring is one of the indispensable and extremely important activities. Towards the goal of sustainable environmental development today, each of us needs to perform well in the field. At the same time, each individual contributes to protecting and developing the environment more and more sustainably.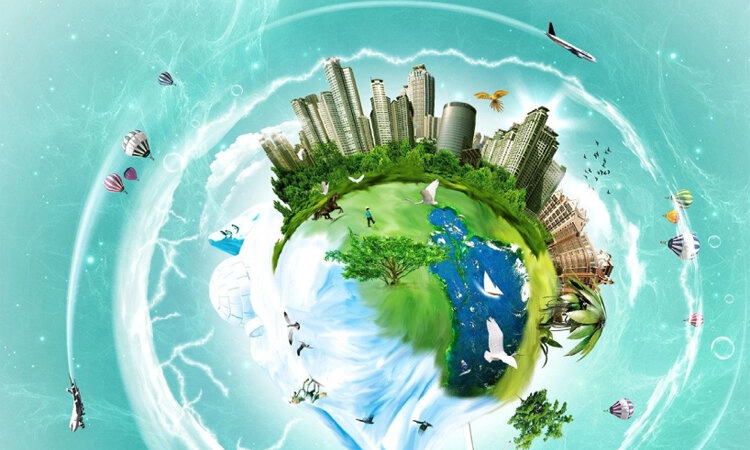 The importance of environmental monitoring for businesses
Comply with legal regulations and avoid legal violations on environmental monitoring
Help businesses comply with regulations, standards, and rules related to environmental protection. This is very important to avoid legal violations, avoid financial losses and business reputation.
Environmental protection and minimizing negative impacts 
This helps businesses evaluate the impact of business activities on the surrounding environment. Help identify potential environmental issues and take measures to minimize negative impacts. Environmental protection is not only a social responsibility of businesses but also creates long-term benefits by maintaining a healthy and sustainable environment for the future.
Building image and reputation for businesses 
Enterprises have been carrying out environmental monitoring to demonstrate their commitment to environmental protection and sustainable development. This contributes to building a positive image and reputation for the business, increasing the trust of customers, shareholders and the public.
Meeting customer requirements and enhancing trust
More and more customers are interested in environmental issues and are willing to support green businesses. Helps businesses meet customer requirements, provide accurate information on the environmental impact of products and services, thereby promoting customer choices and enhancing trust and loyalty.
Creating new business opportunities and sustainable development
Furthermore, environmental monitoring can open up new business opportunities for businesses. With the increase in environmental regulations, the development and supply of green solutions, products and technologies capable of protecting the environment will become a potential market. Help businesses recognize and take advantage of this opportunity, creating profits and sustainable development.
Conclusion
In summary, environmental monitoring is a factor that plays an important role in the environmental management of businesses. It helps businesses comply with legal regulations, meet customer and partner requirements, manage risk and improve performance, as well as build a positive image and brand. Through this, businesses can ensure their business activities do not harm the environment and contribute to protecting and preserving environmental resources for future generations.
---
More information: 
Email: info@ilotusland.com.
Hotline: +84 909 403 778
Facebook: iLotusLand – Leading in Industrial IoT Solutions
Linked in: iLotusLand – The 1st IoT Platform in Vietnam