iLotusland for LED & Link Public
Publicly shared, and always updated with LED & link public
Contact us
Product benefits
A data publication solution that utilizes LED panels to display data in front of IPs.
Data transparency
Publicly disclose automatic monitoring indices such as AQI (Air Quality Index) and more.
Attracting Investment
Facilitating sustainable economic development for businesses.
Brand Promotion
Showcase images, videos, and events of the business.
Digital Transformation
Pioneering in shaping the construction of Eco-Smart Industrial Park 4.0.
Communication
Raises awareness, and engages the community in environmental monitoring efforts.
Main features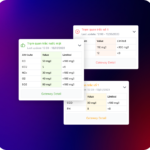 Automatic Environmental Monitoring Data Publishing
Publicly transparently disclose environmental monitoring data directly collected from measuring devices.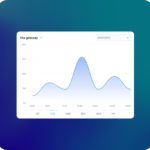 Continuous 30-day Environmental Monitoring Data Publication
Customize data export to display continuous 30-day monitoring data as bar charts.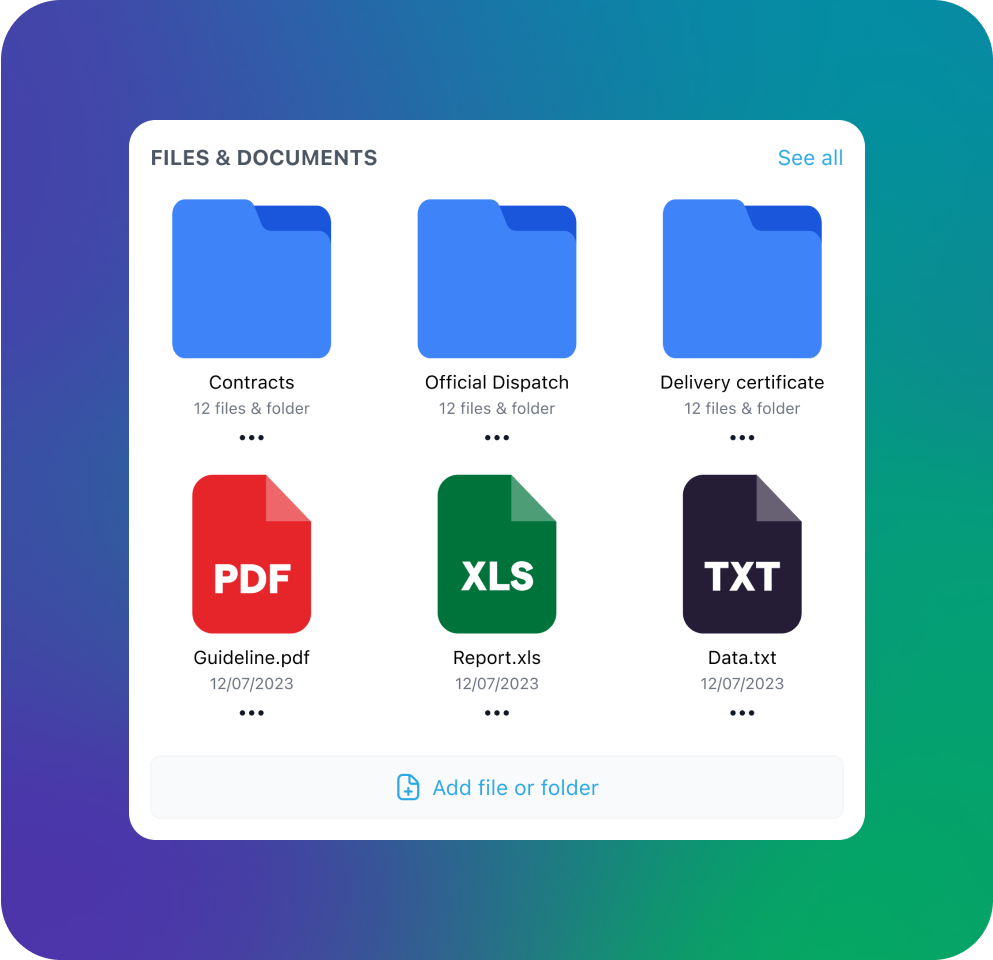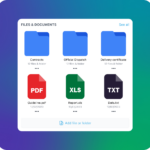 Attach images, videos
Presenting images, videos, program information, and events of the business to attract viewers and generate interest in various issues.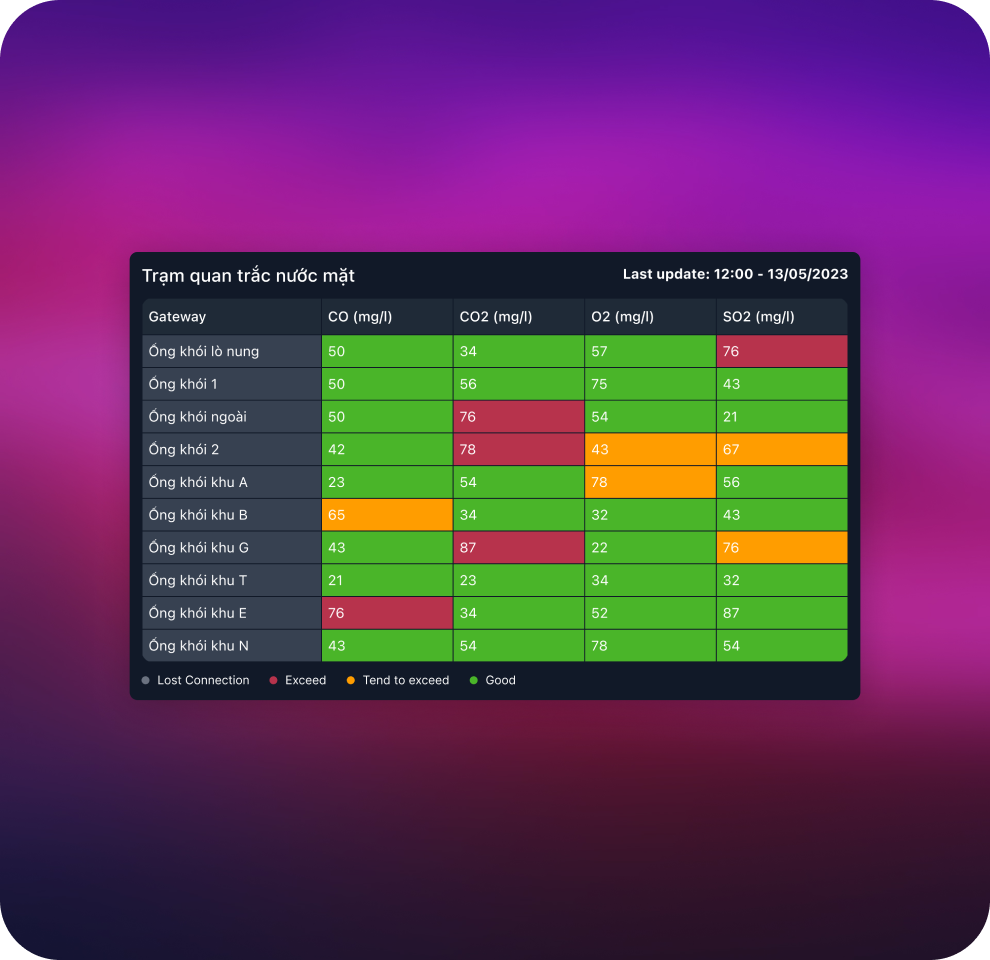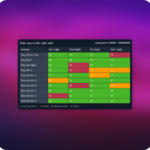 Periodic Environmental Monitoring Results Disclosure
A solution for periodic monitoring results disclosure using LED display boards.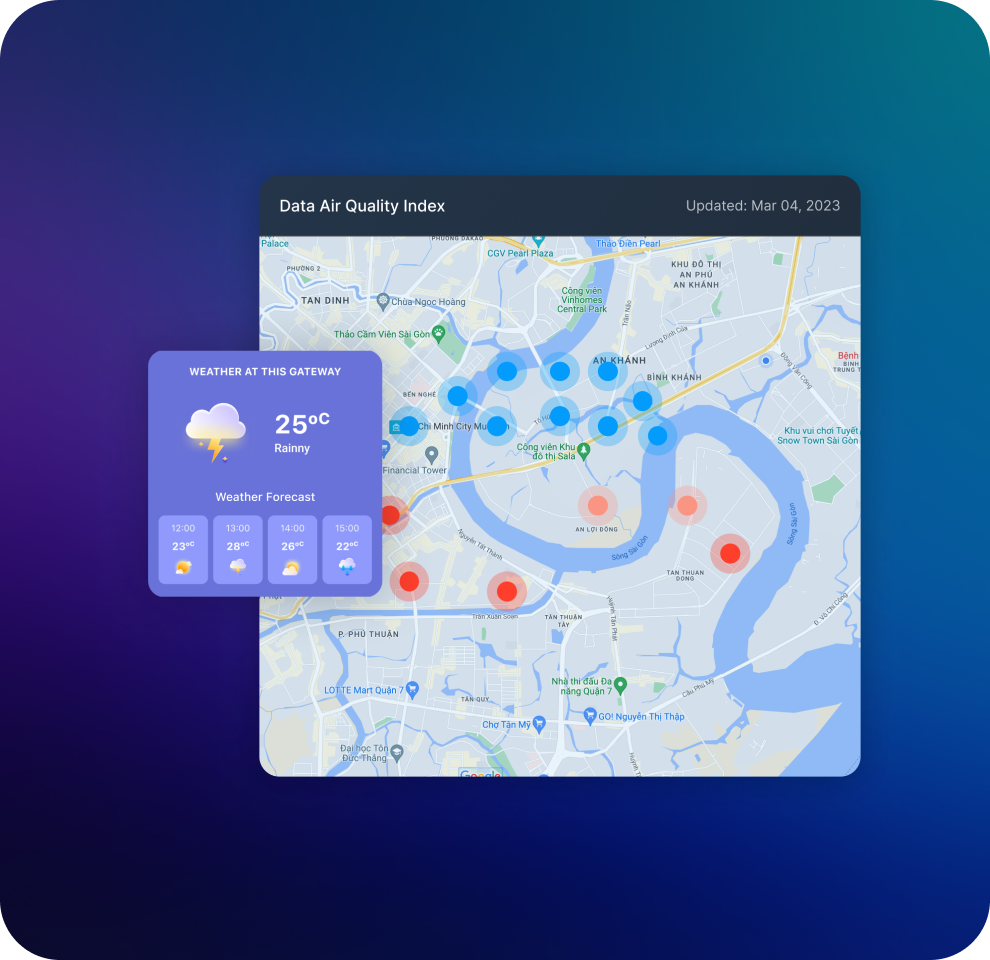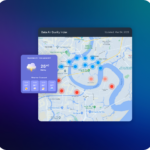 Publication of Air Quality Index (AQI) Data
Publicly disclose air quality index (AQI) values for the area. Color-coded alert thresholds and corresponding AQI values are displayed using respective colors.