The exploding trend of digital transformation comes with applications and software that need a high degree of interaction. iLotusLand focuses on enhancing the interactive experience between various user accounts, the interface is customer-friendly ,even with many concurrent users. With this support tool, monitoring and management become easier and more effective.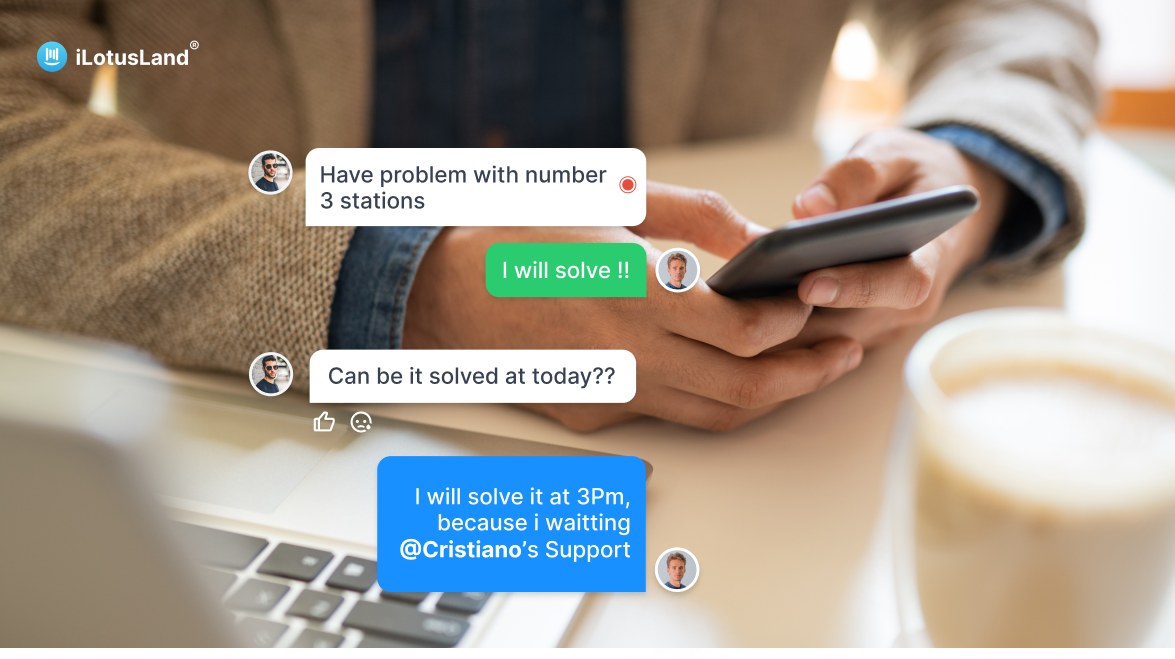 The version to exchange and communicate on Web
We currently enable you to view and interact with many other user accounts and update any monitoring station information right on your PC.
This feature updates any information about the monitoring station accompanied by the image and this is visible to all other accounts in your organization. Note: To view all this information, the user account has to be authorized to do so in the user account setup module by you.
Mobile message feed
The goal of the message feed is to show every relevant account the monitoring station information they are interested in every time they visit the feed. The message board here is a collection of new photos, videos, links, and information from all accounts that have the right to view that monitoring station within your own organization.
How to interact two-way on mobile devices
Share information regularly: update the status of the monitoring station, attach an image, and the specific location of the monitoring station.
Interactive information between users: interact with every upload by commenting in the form of a message or attached image or simply interacting by giving a "like".
Reach every account consistently: no updates can be missed with a aggregated messaging board. You can see the number of people who have interacted at the details of the shared message.
Storage of attachments and images from the monitoring station

With each monitoring station, you can store information, like an image. Just update from your mobile device and it can be viewed on your PC (or vice versa). You can now update your image file right away with your mobile device (Android and iOS).
The file drag and drop feature is also available, allowing you to choose a variety of formats on mobile devices at your discretion. Editing operations, deleting images in sync on all devices. See the changes to each monitoring station in your feed.
Some formats support with mobile devices: images from camera photos, photo library, files from the device (PDF file, Word file, Excel file,..). A very basic example of this useful storage feature: you can store the entire document history related to your monitoring station in an aggregated way in the corresponding folders.
Quick troubleshooting and sharing of information
When there is any problem related to the monitoring station or its specific parameters, two-way interaction supports updating the latest information right at that time.
In addition, we have developed a separate incident management system that will be launched in upcoming versions. Experience new features that enable you to interact, manage, update all incidents professionally including looking up the incident history and tracking the incident effectively.
Interacting with iLotusLand isn't just a notification, iLotusLand also provides you with an internal communication process on each issue.
Good internal interaction not only contributes by giving the information within the organization. Each business unit will have its own interactive channel and flexibly monitor and update the status of all monitoring stations. All interactive information is always secure and reliable.
Experience this useful interactive feature and don't miss out on information from us, get in touch immediately!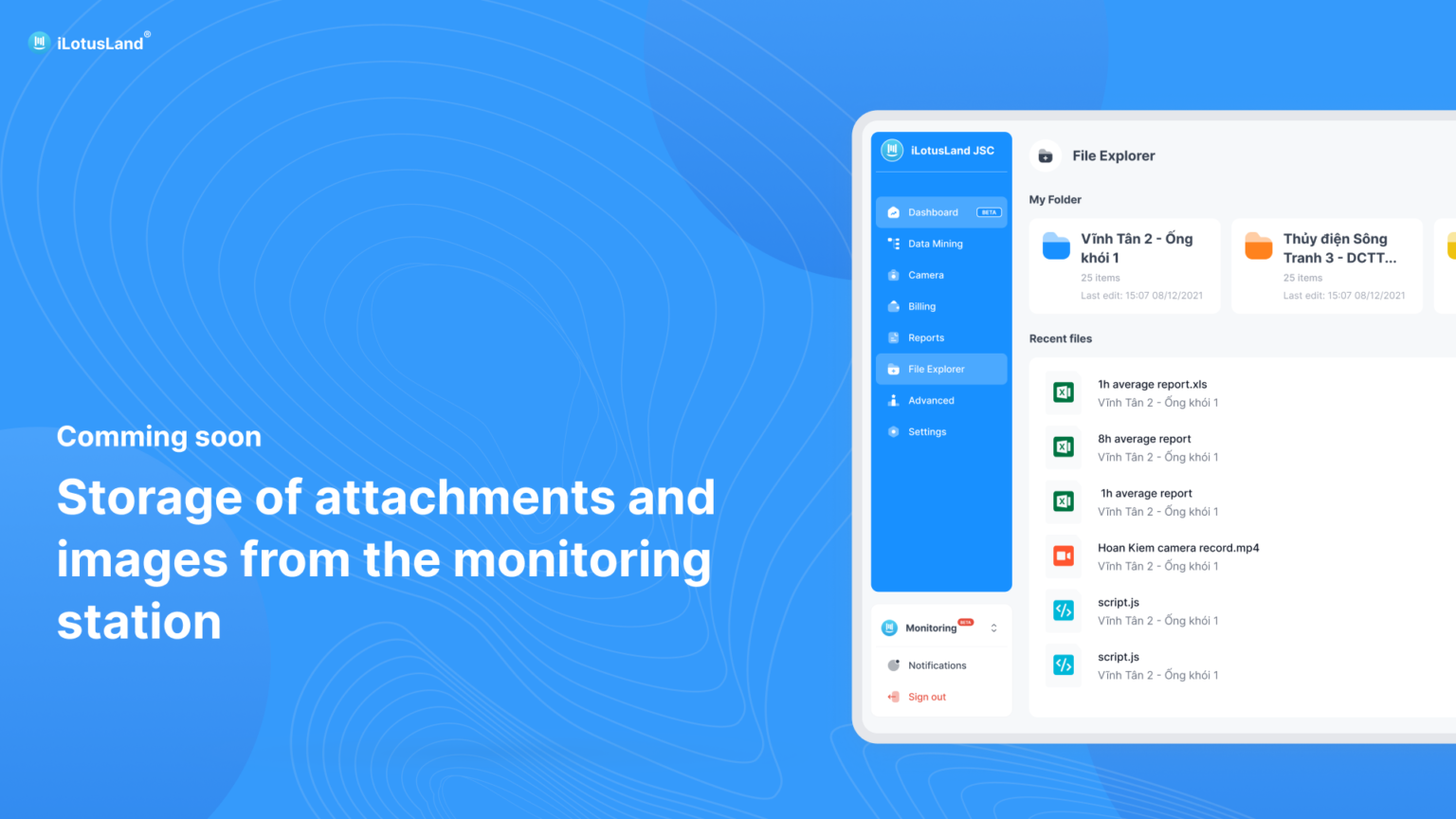 ---
More information:  
Email: info@ilotusland.com.
Hotline: +84 909 403 778
Facebook: iLotusLand – Leading in Industrial IoT Solutions
Linked in: iLotusLand – The 1st IoT Platform in Vietnam