Currently, there are an increasing number of industrial parks in Vietnam, especially in the context of strong economic development. In general, building and developing industrial parks bring many benefits, create job opportunities for the workforce, and help improve living standards and promote strong economic growth. However, this has had a significant impact on the environment. To minimize this impact, environmental management measures need to be closely implemented, including the use of clean technologies, enhanced monitoring, and compliance with environmental standards. For this reason, Amata Dong Nai has implemented wastewater data monitoring software developed by iLotusLand.
Amata Industrial Park Dong Nai
Amata Dong Nai Industrial Park is one of the large industrial parks in Vietnam. It is located in Long Binh Commune and Long Hung Commune, Long Thanh District, Dong Nai Province, about 45 km to the Northeast of Ho Chi Minh City. This strategic location is close to the Cai Mep - Thi Vai seaport, making transportation of goods convenient.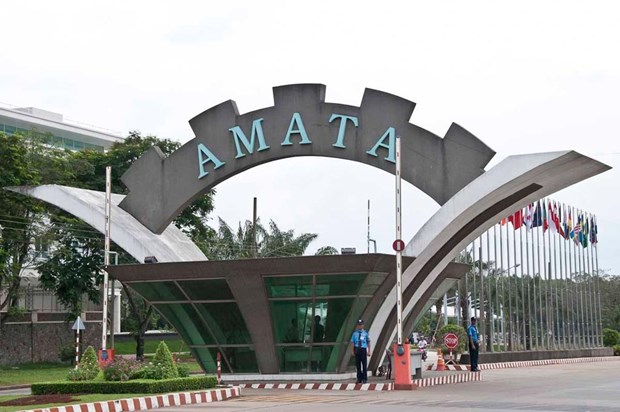 Amata Dong Nai is a multi-sector industrial park with a large scale and various facilities, including manufacturing plants, offices, and modern infrastructure. It provides amenities such as electricity, clean water, internal road networks, and other support services.
Currently, the industrial park primarily focuses on attracting investments from foreign and local companies to promote regional economic development and create job opportunities for local residents.
Amata Dong Nai is committed to economic development alongside environmental protection
As one of the leading industrial parks in Vietnam, it recognizes the importance of environmental protection in the process of economic and industrial development. Currently, the industrial park has made efforts to minimize the impact of industrial activities on the environment and society:
Environmental Standards and Legal Compliance: Amata Dong Nai complies with local and national environmental regulations. The industrial park ensures that all production activities adhere to environmental and occupational safety standards.
Clean Technologies and Energy Efficiency: Investments are made in clean and energy-efficient technologies to reduce emissions and energy consumption, minimizing the impact on the environment and production costs.
Waste Management: The industrial park implements effective waste management programs to reduce waste generation and safely handle hazardous waste.
Biodiversity Conservation: Promoting biodiversity conservation and care within the region by creating green areas to help maintain the ecosystem and reduce pressure on the natural environment.
Community Collaboration: Collaborating closely with the local community to develop educational programs and raise awareness about environmental protection, fostering shared responsibility for environmental concerns in the community.
In addition, Amata Dong Nai has installed and implemented emission monitoring software developed by iLotusLand and Viet An.
Amata Đồng Nai triển khai phần mềm quan trắc nước thải do iLotusLand phát triển
Furthermore, the industrial park has conducted environmental monitoring activities to assess and monitor the impact of industrial activities on the surrounding environment. Amata Dong Nai has successfully partnered with iLotusLand and Viet An to install a system and data monitoring software for wastewater.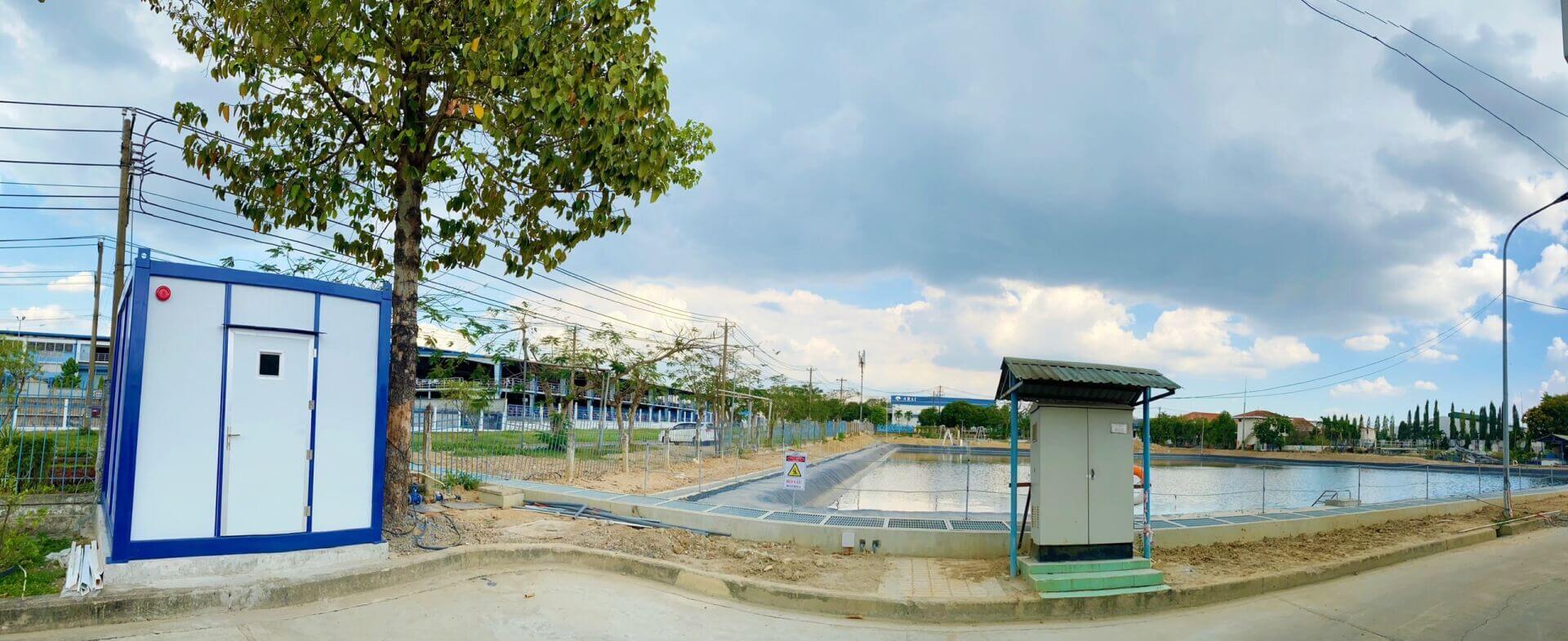 These efforts not only help minimize negative impacts on the environment but also contribute to building a sustainable future for both the company and the surrounding community.
Current situation
| | |
| --- | --- |
| Type | Value |
| Software used | iLotusLand for Environment – On Clound |
| Number of monitoring stations | 01 |
Through the measurement and analysis of various parameters such as pH, Ammonia, TSS (Total Suspended Solids), FLOW in, FLOW out, Temperature, COD (Chemical Oxygen Demand), and Free Chlorine, these monitored data will continue to be transmitted directly to the software. This enables businesses to detect and address hazardous wastewater sources and any situations that may lead to environmental changes, thereby impacting the quality of life in the surrounding areas.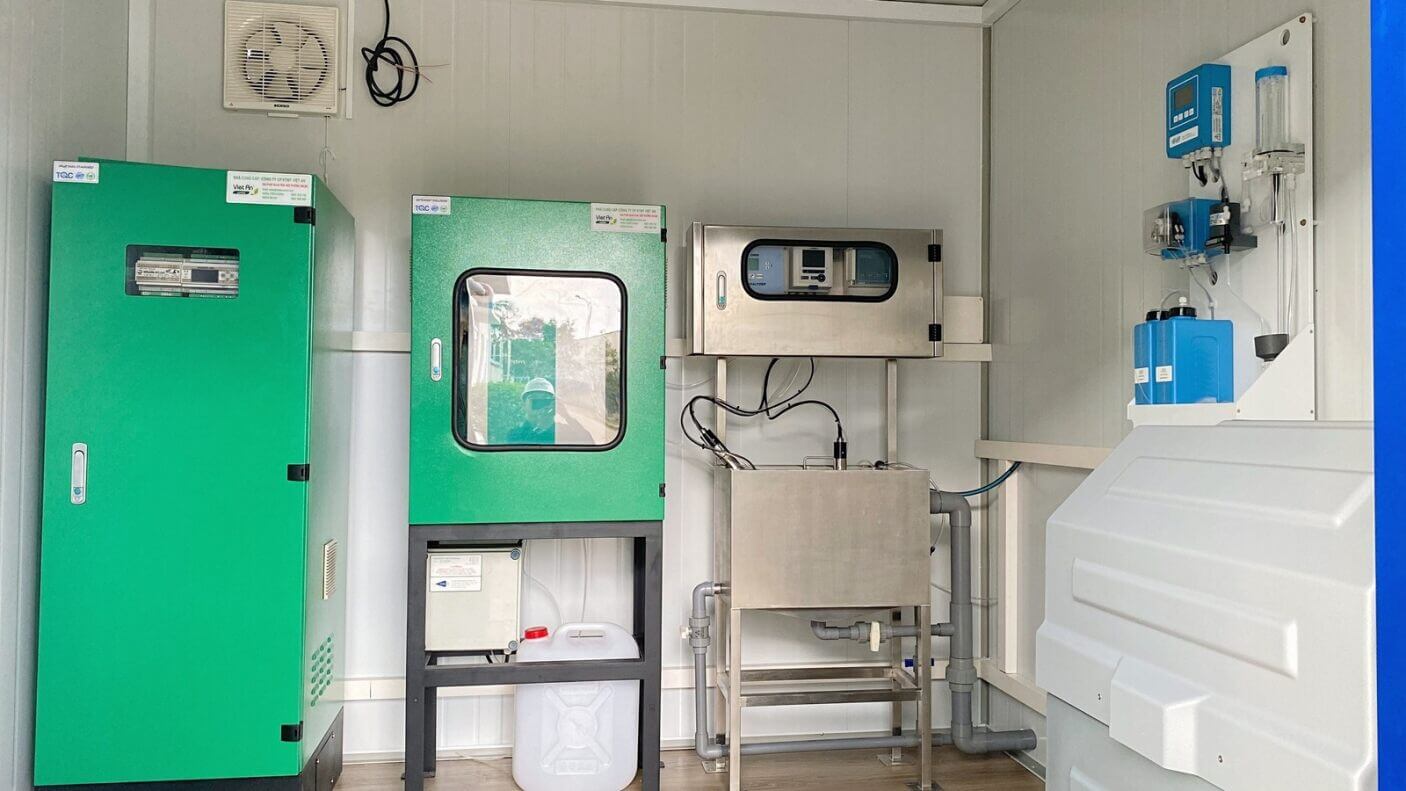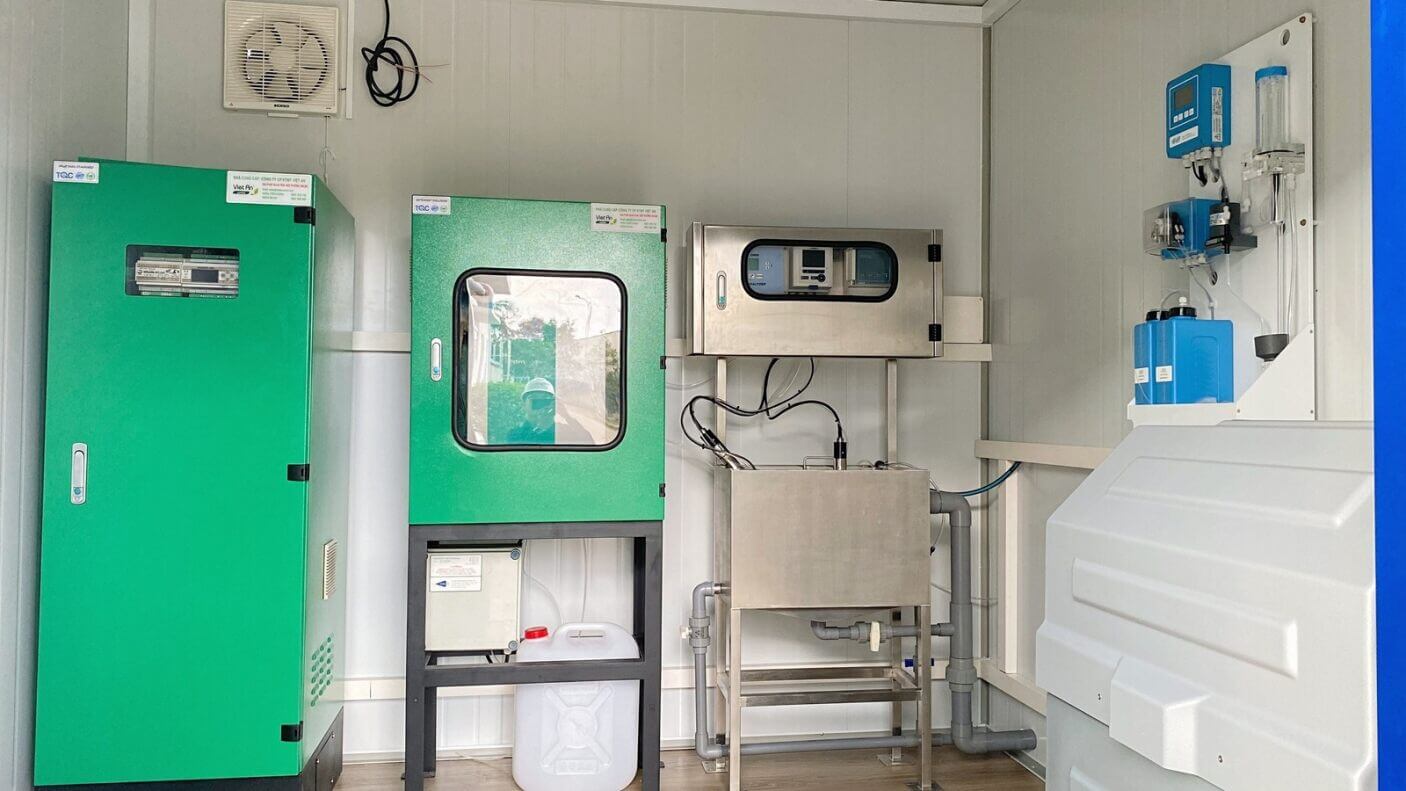 Cooperate with Amata Dong Nai Is Our Honor
iLotusLand would like to express our deep gratitude and sincere appreciation to Amata Dong Nai for being our partner. This positive collaboration is not only an honor but also an encouragement for us to continuously strive, innovate, and serve our valued customers to the best of our abilities.
With over 9 years of experience, leading the Vietnamese market in environmental data management and monitoring through IoT technology. We are proud to have successfully provided effective real-time environmental data management solutions to many domestic and international enterprises.
Once again, iLotusLand would like to extend sincere appreciation to our valued partner. We hope that our relationship will continue to grow and prosper in the future. We are delighted to be on this collaborative journey with Amata Dong Nai!
---
More information:  
Email: info@ilotusland.com.
Hotline: +84 909 403 778
Facebook: iLotusLand – Leading in Industrial IoT Solutions
Linked in: iLotusLand – The 1st IoT Platform in Vietnam