Protrade International Industrial Park (PITP) in Binh Duong is not only a convenient location for businesses and investors. It is also a typical example of the application of technology and environmental monitoring to ensure a sustainable environmental ecosystem.
With a special focus on environmental management and the application of modern technology, Protrade Industrial Park Management Board and Protrade Corporation have set the goal of building a safe and sustainable working environment for businesses in Vietnam. industrial area. This is reflected in the advanced environmental monitoring system and modern centralized wastewater treatment technology.
Monitoring station management system at Protrade Binh Duong Industrial Park
Protrade Industrial Park has equipped a centralized wastewater treatment plant, applying international standards and processes to ensure that wastewater is treated efficiently. Thereby, environmental pollution and negative impacts on water resources are minimized, while protecting and conserving this precious resource.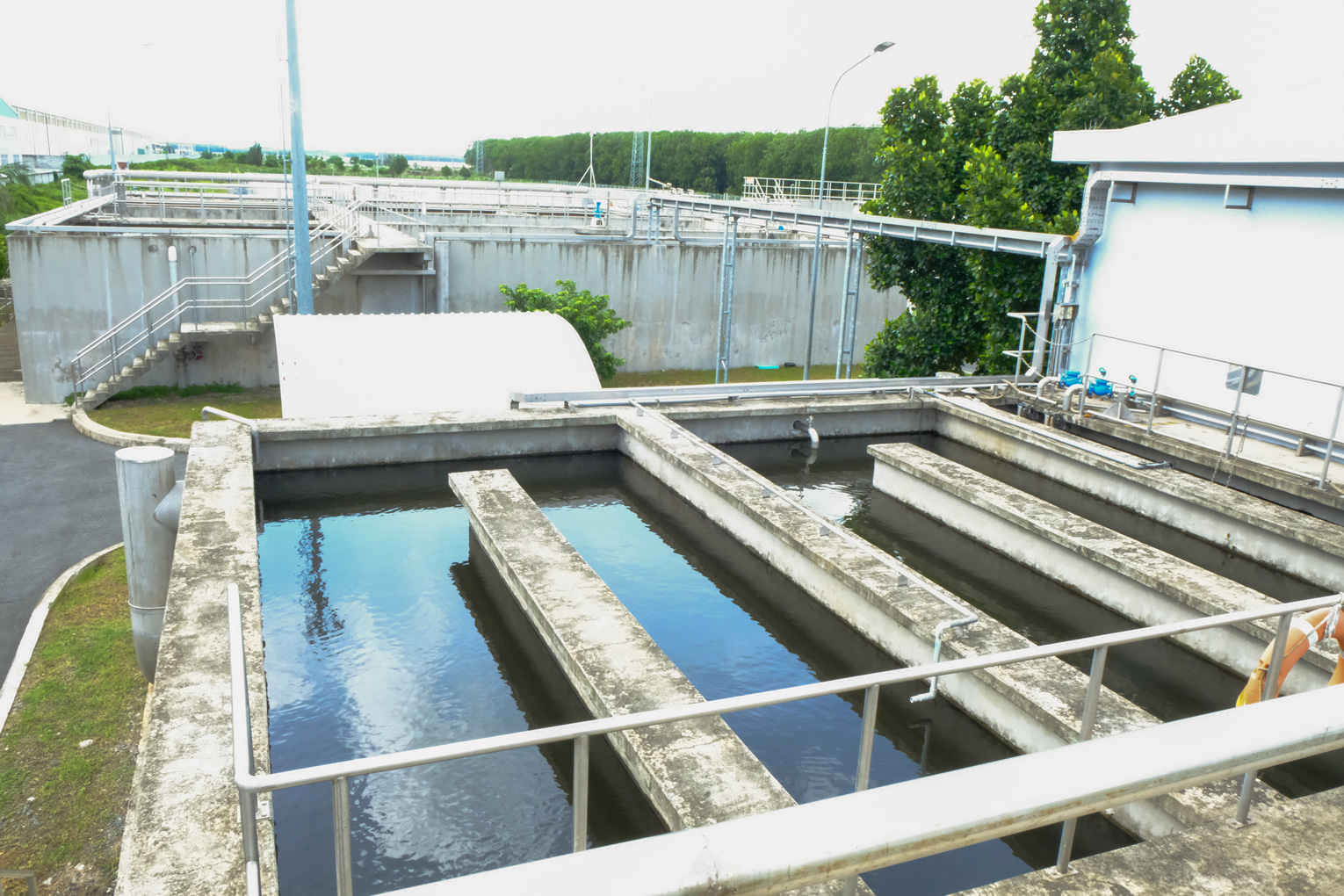 Challenges in managing the system of monitoring stations in the Industrial Park
Management communication between internal management board, factories
Management communication between the Management Board of the Industrial Park and the factories in the Industrial Park is an important factor to ensure the efficiency and synchronization in the process of environmental management. However, currently, Protrade Industrial Park Management Board is still using email and text to notify and policy down to factories. This makes it difficult to receive information between the management board and factories.
Detect and handle environmental problems
This is a process to ensure that environmental incidents are detected early and dealt with quickly to minimize negative impacts on the environment and human health. However, the process is still passive and takes a lot of resources to manage and detect for timely handling. Environmental monitoring devices at monitoring stations often encounter problems during operation, requiring tools to support identification and early warning. Minimize risks for industrial parks and factories in Protrade Binh Duong Industrial Park.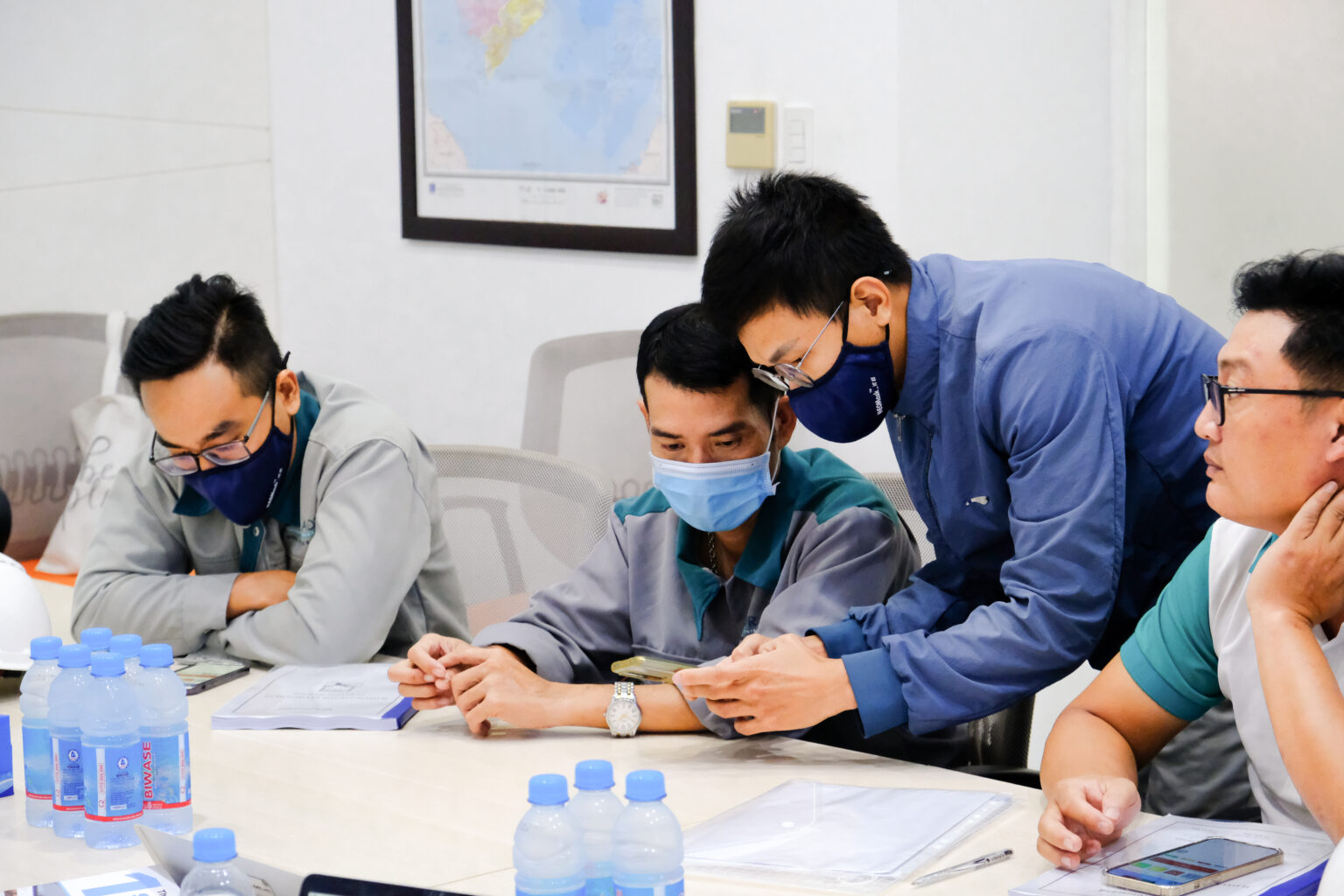 Factory operation management
Monitoring data in the factory is stored manually, documents and records are scattered. The Management Board and the Environment Department find it difficult and time consuming to look up data, compare information, and prepare weekly, monthly, quarterly and yearly reports. Leads to a high error rate when exporting research data.
Customer care
With more than 90 factories operating in Protrade Binh Duong Industrial Park, the process of receiving customers' problems does not have a support tool. Causing a lot of time in the process of receiving and handling problems for customers of the Industrial Park Management Board. Evaluation of work performance and problem solving is not high.
Apply IoT technology in environmental monitoring data management
Facing many difficulties and challenges in managing and monitoring environmental treatment activities in industrial zones. iLotusLand for Environment; software for managing and monitoring environmental data helps Protrade Industrial Park Management Board (BQL KCN Protrade) develop solutions for managing environmental monitoring systems. It helps save time, costs, and resources in the process of managing the environmental monitoring system at the industrial park.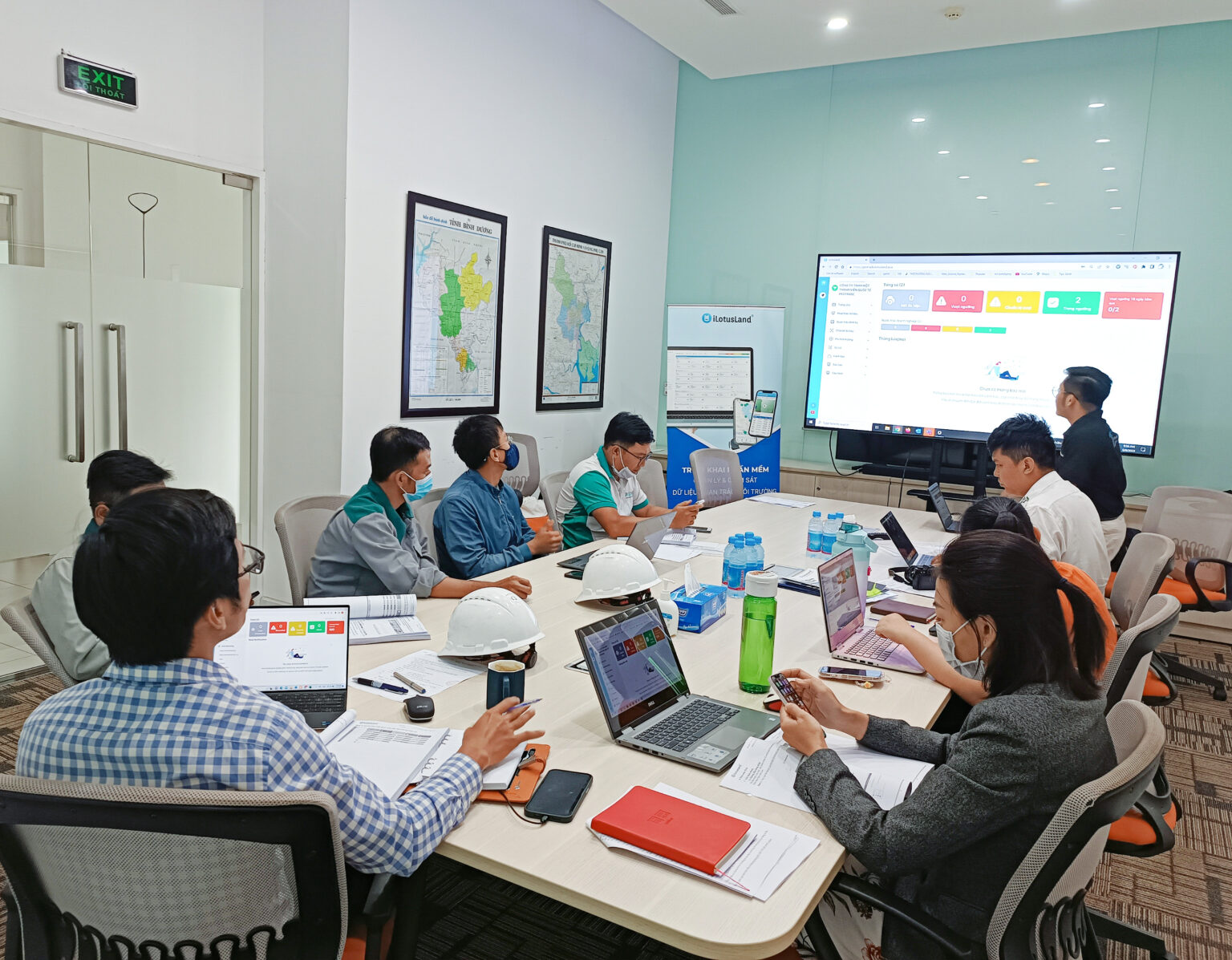 iLotusLand addresses challenges at Protrade Industrial Zone
Management communication: Send notices and policies to factories immediately through the internal information channel of the IP built into iLotusLand software.
Saving time and human resources in detecting and handling Environmental incidents in industrial zones and factories. Management Board monitors environmental monitoring indicators online only with smart devices with internet connection. The software will send notifications, alerts via email, application, SMS when problems arise. And track the progress of troubleshooting.
Allow centralized data storage: The system will allow documents to be stored in a structured manner and easily searchable and accessible by relevant parties. This helps users quickly find and access documents. iLotusLand provides the feature of easily generating reports from the existing data repository on the system, ensuring accurate data and meeting all user needs.
Mobile application allows industrial parks and factories fast and efficient interaction. Fast and efficient interaction allows for instant information exchange, asking questions, and resolving issues. This helps to enhance connectivity and understanding between industrial parks and factories. It improves the quality of customer care and creates an efficient working environment that meets the needs of factories within the industrial zone.
BQL Protrade uses the iLotusLand for Environment software.
Protrade Industrial Park also applies technology and environmental monitoring system to monitor and evaluate the quality of air, water and environment around the IP. This helps the Industrial Park Management Board and Protrade Corporation to have an overall view of the environment and be able to take preventive measures and make quick adjustments to maintain a clean and safe environment for the whole community in the future. and around the industrial park.
That is an important step in the development of the industrial zone, not only to create favorable conditions for businesses but also to ensure proper consideration and sustainability with the environment. With the combination of technology and environmental monitoring, KCN Protrade is affirming its pioneering role in sustainable industrial zone development and environmental protection.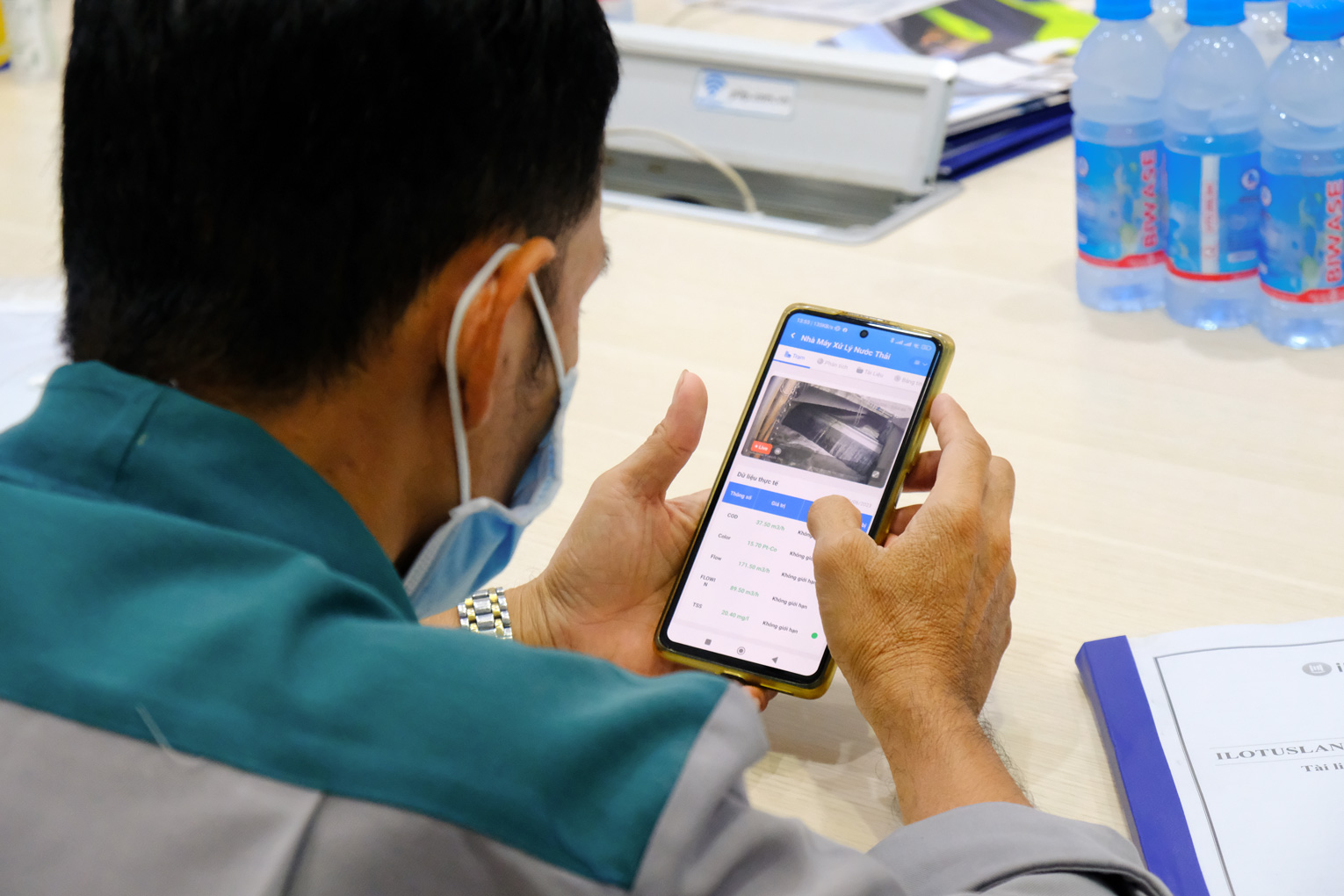 In summary, monitoring station management is an indispensable part in maintaining and improving environmental quality at Protrade Industrial Park. By applying strict management measures and using advanced technology, Protrade Industrial Park is committed to maintaining transparency and reliability in monitoring and managing the industrial environment.
---
More information: 
Email: info@ilotusland.com.
Hotline: +84 909 403 778
Facebook: iLotusLand – Leading in Industrial IoT Solutions
Linked in: iLotusLand – The 1st IoT Platform in Vietnam