Industrial activities from manufacturing plants are the cause of 2/3 of the pollution emissions into the environment. The excessive amount of emissions annually has a direct and comprehensive impact on the living environment, not only endangering the planet's ecosystem but also directly affecting our health. To ensure compliance with local and governmental wastewater discharge regulations and to prevent pollution and its impact on human health, CocaCola Thu Duc Factory has deployed the use of Emission Monitoring Software developed by iLotusLand.
CocaCola Thu Duc Factory
CocaCola is a globally renowned brand that officially entered Vietnam in 1994, and now there are many factories across Ho Chi Minh City, Da Nang, and Hanoi. With the aim of becoming a comprehensive beverage company and focusing on consumers, Coca Cola has continuously improved and provided a variety of beverages covering the market.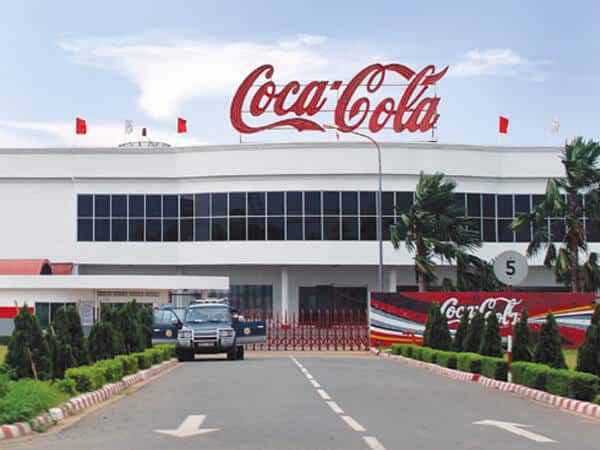 In addition, CocaCola has invested in some community projects serving the goal of sustainable development in Vietnam, such as water resource conservation and sustainable agriculture in the Mekong Delta. Especially in 2019, CocaCola Vietnam was honored by VCCI as one of the top 2 sustainable development enterprises in Vietnam.
CocaCola collaborates with iLotusLand, combining economic development with environmental protection
With the coordination role of the Ministry of Natural Resources and Environment, the network of environmental monitoring stations is increasingly expanding and proving effective. In order to enhance efficiency in environmental protection management, the Department of Natural Resources and Environment continues to focus on implementing various solutions to timely detect and address violations of environmental protection regulations and raise awareness and responsibility of organizations and individuals. In particular, special attention is given to the installation of automatic continuous wastewater monitoring systems, connection, and direct data transmission to the Monitoring Station of the Department of Natural Resources and Environment for proper monitoring in compliance with regulations.
In alignment with this development, aiming to minimize environmental pollution emissions, CocaCola has continuously applied modern technology, built databases for resource and environmental management. The plant has collaborated with iLotusLand to use an environmental IoT platform to monitor the quality of wastewater output, ensuring compliance with state regulations and contributing to environmental protection.
Hiện trạng dự án quan trắc khí thải
| | |
| --- | --- |
| Type | Value |
| Software used | iLotusLand for environment – On Cloud |
| Number of monitoring stations | 01 |
Through the measurement process and analysis of parameters such as Ammonium, COD, NO3_N, Temperature, TSS, pH, and Flow, iLotusLand has assisted the Management Board in timely monitoring and source control of emission quality at the installed locations, promptly detecting and handling potential risks that may alter the surrounding living environment.
Thách thức còn tồn động trong quá trình triển khai dự án quan trắc khí thải của iLotusLand
Ensuring the quality of wastewater output is an essential factor in fulfilling environmental responsibilities in Vietnam. CocaCola focuses on investing in infrastructure and production lines to pursue a sustainable development strategy. One of the obstacles in pursuing this strategy is the upgrade of the wastewater treatment system: How to ensure the quality of wastewater output meets environmental standards while still being efficient and cost-effective? How to save in the waste treatment process? Addressing this issue requires a centralized, multifunctional management system that benefits both management and reduces time and costs.
The solution when combined with iLotusLand on emission monitoring
At CocaCola factory in Thu Duc district, Viet An Environment has installed one monitoring station. Additionally, addressing the need for remote monitoring and timely alert detection, iLotusLand has provided a specific solution for CocaCola in monitoring environmental data:
Connection from hardware to iLotusLand software to monitor and provide wastewater quality features in production, fully meeting the criteria and future orientation in environmental protection.
iLotusLand software continuously monitors indices, and deals with connectivity issues, remote monitoring, and immediate alerts during the operation of the wastewater treatment at the factory.
Benefits of using iLotusLand software
With the iLotusLand solution, CocaCola has an automatic real-time environmental data monitoring software, ready to accurately measure various parameters. Moreover, it helps enterprises proactively respond to situations, incidents and ensures strict control of the quality of wastewater output.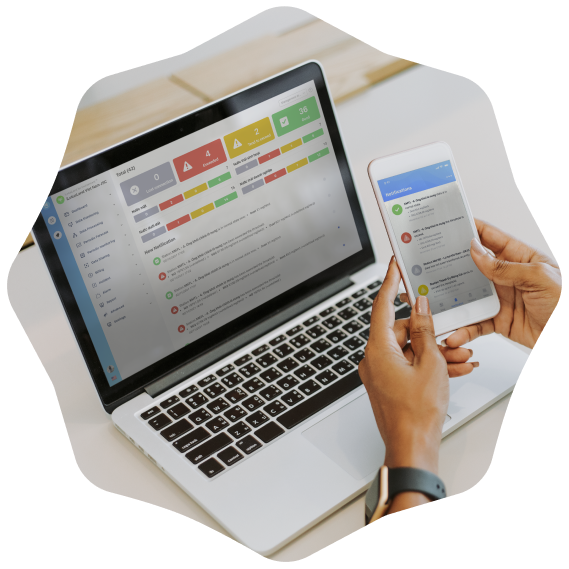 Accompany with CocaCola Thu Duc is our honor
After successful projects, iLotusLand continues to complete the collaboration in deploying continuous automatic wastewater monitoring software at CocaCola Thu Duc Factory.
iLotusLand was born with a mission that affirms the number one position in the IoT Platform focusing on solving and building unified data solutions, integrating from hardware to software suitable for various industries and countries. We always hope to contribute a part to limit the current pollution situation and make the environment increasingly cleaner and more beautiful.
Once again, iLotusLand is honored to accompany Coca-Cola Thu Duc!
Xem thêm chi tiết dự án here.