Trung tâm Phát triển Quỹ đất và Công nghiệp là các tổ chức được thành lập để quản lý và phát triển quỹ đất và khu công nghiệp trong một khu vực nhất định, chịu trách nhiệm đối với việc thu hút đầu tư, quản lý đất đai, cung cấp hạ tầng, và thúc đẩy sự phát triển kinh tế trong khu vực đó. Đặc biệt, các trung tâm có mối liên hệ mật thiết với môi trường như Quản lý và bảo vệ Môi trường Địa phương, Xử lý Nước và Rác Thải, Khuyến khích Công Nghệ Xanh, Tăng cường nhận thức công dân. Tại huyện Thăng Bình Các khu công nghiệp thường tạo ra lượng lớn nước thải và rác thải vì vậy phải phát triển hệ thống xử lý giám sát nước thải và rác thải để đảm bảo rằng chúng không gây hại cho môi trường.
Thang Binh - the land expected to make a breakthrough in the near future in Quang Nam
According to the regional planning of Quang Nam province, Thang Binh district is identified as part of the second economic corridor in Quang Nam. It is also a key economic area of the province, with nearly 9,000 hectares located within the Chu Lai Open Economic Zone, benefiting from specific incentives for investment attraction. With its abundant land resources, favorable geographical features including access to the sea, rivers, and a well-developed transportation network, it offers favorable conditions for development.
The strong industrial development in this region in the future raises the need for parallel development of supporting services to ensure a high quality of life for the labor force in industrial zones. This includes addressing housing solutions. Experience has shown that areas of industrial significance experience enhanced development, with urban areas receiving upgrades, improved infrastructure, and consistently attracting investors.
Center for Land Fund and Industrial - Service Development Thang Binh District
The Land Fund and Industrial-Service Development Center of Thang Binh District was established through the merger of the Land Development Center and the Industrial-Trade and Service Development Center of Thang Binh District on May 1, 2020. This is a state-owned enterprise, a public entity under the People's Committee of Thang Binh District, with responsibilities including the establishment, development, management, and operation of land resources, as well as the organization of compensation and resettlement for projects within the district.
The center is also responsible for promoting and attracting investment, acting as an investor for constructing, managing, and operating the infrastructure of industrial zones under the authority of the People's Committee of Thang Binh District and in accordance with approved plans. In this regard, the People's Committee of Thang Binh District has appointed Mr. Le Quoc Huy as the director of the Land and Industrial-Service Development Center, effective from May 1, 2020.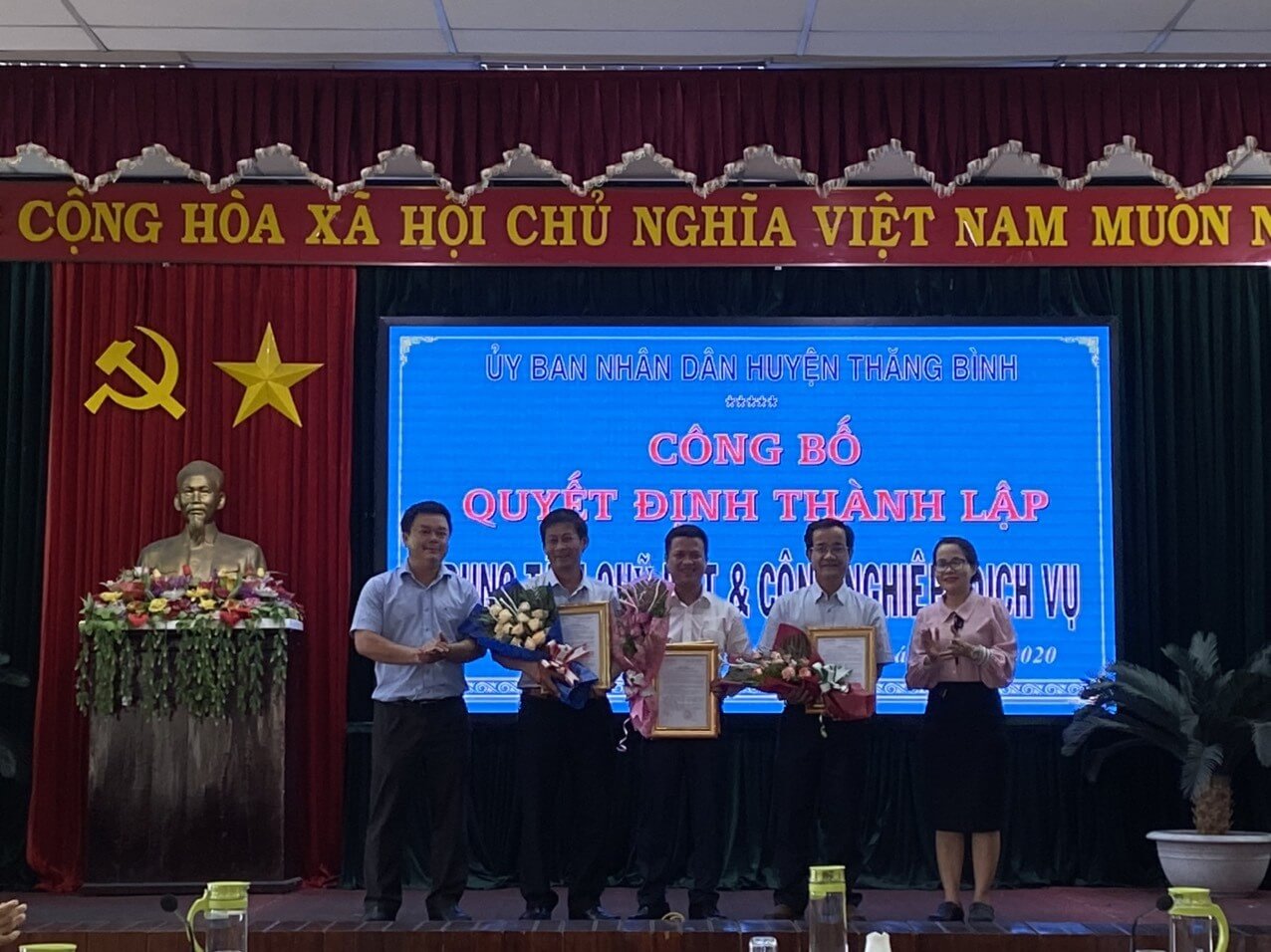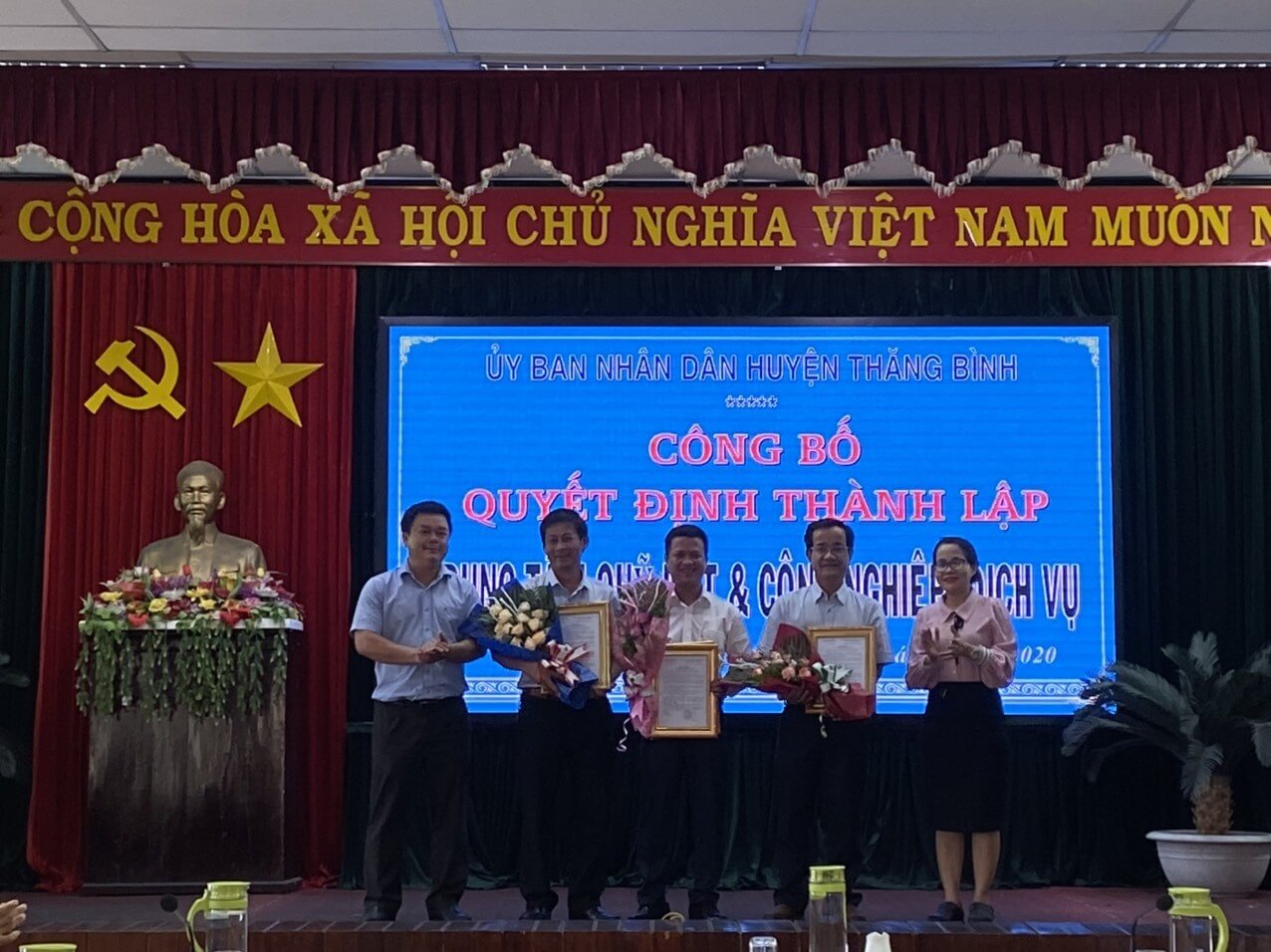 Implementing the wastewater monitoring project - "shield" for environmental protection in Thang Binh district
In addition to investment attraction, advanced and environmentally-friendly technologies, Quang Nam province places particular emphasis on environmental protection. The province encourages businesses to install automatic monitoring systems during their operations. Quang Nam has invested in automatic monitoring systems for surface water and air quality, especially in high-risk areas. Thanks to these systems, infrastructure investors in industrial zones and government agencies can conveniently monitor flow rates, supervise the quality of parameters, and promptly detect and address environmental pollution risks.
For this reason, iLotusLand Vietnam Joint Stock Company has been entrusted with the project of wastewater monitoring software by the trusted center. This software aims to monitor air and water quality as well as other environmental factors, providing accurate monitoring data to make intelligent and timely decisions for environmental protection. This is a significant step towards ensuring that industrial activities and land use are conducted sustainably without harming the surrounding environment.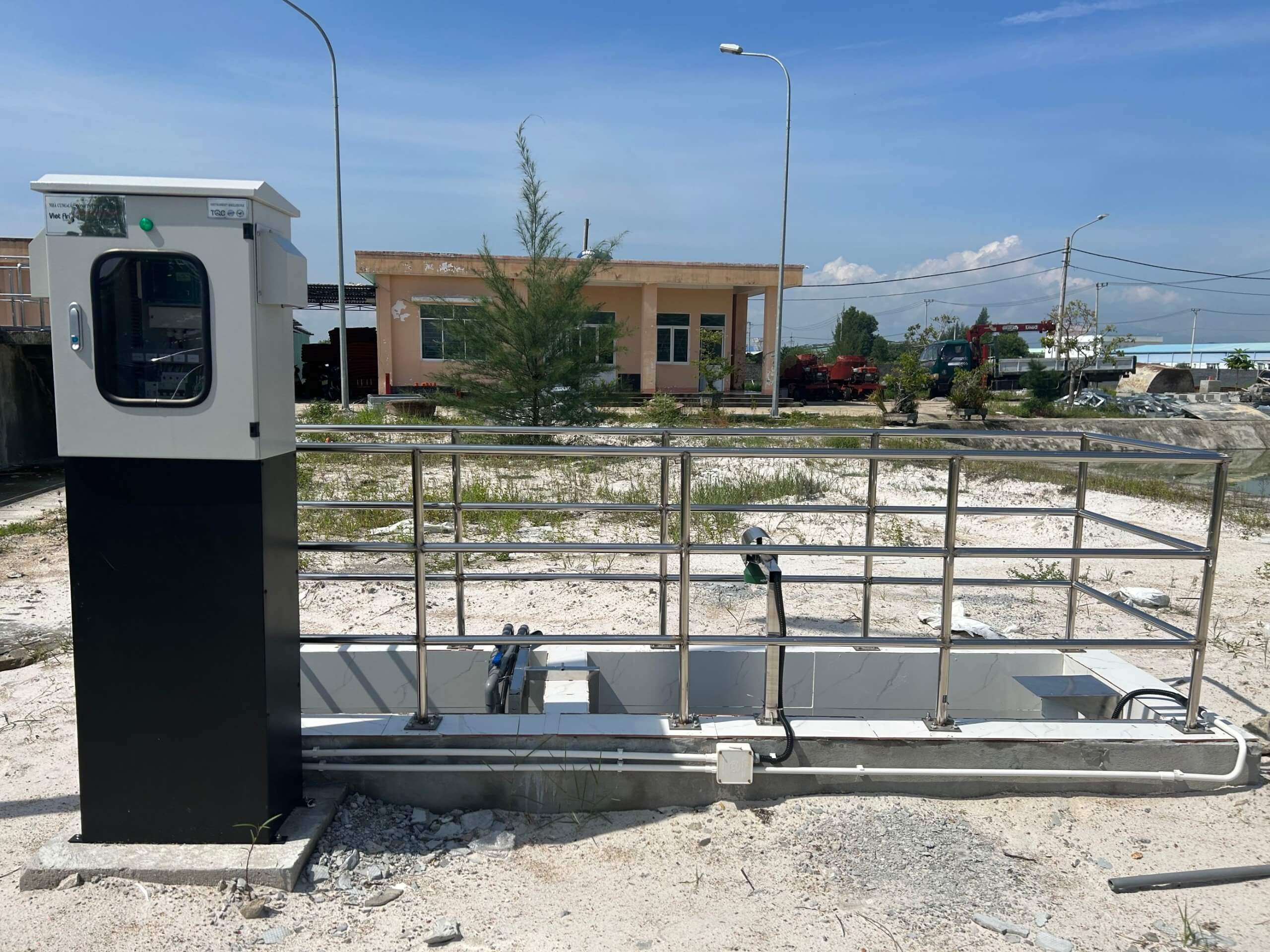 Current Status
| | |
| --- | --- |
| Type | Value |
| Software used | iLotusLand for Environment – On Cloud |
| Number of monitoring stations | 01 |
The automated wastewater monitoring system is installed in the project to measure critical parameters like COD, TSS, pH, ammonia, FLOW, and TOTALFLOW. These are essential monitoring parameters related to the wastewater treatment system. Furthermore, the system integrates camera software, sampling machines, UPS, fire alarms, and smoke detectors. These parameters are continuously and automatically monitored and stored, allowing for direct data transmission to the company for continuous updates.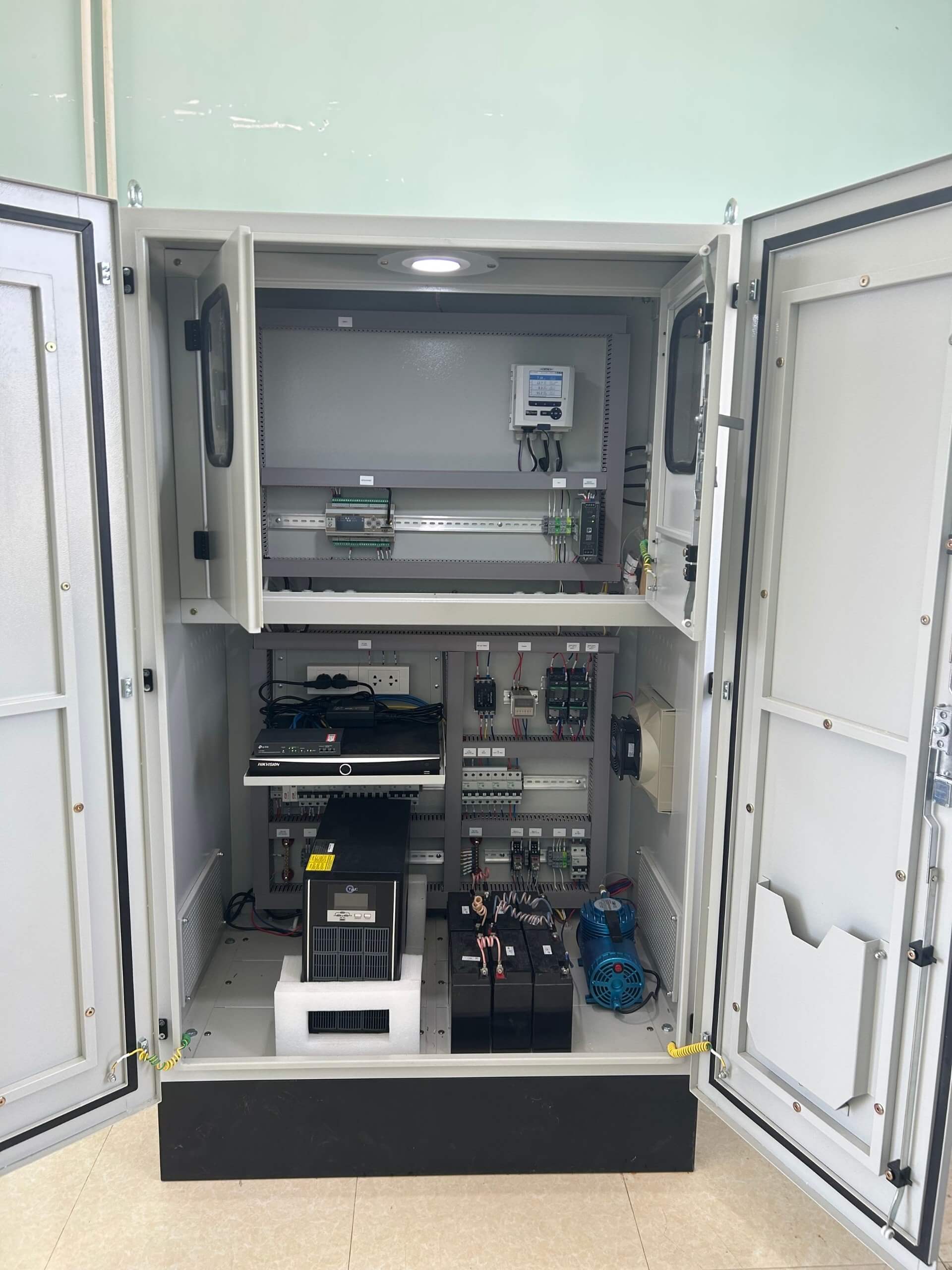 Accompany with the Center for Land Fund and Industrial - Service Development Thang Binh district
After successful projects, iLotusLand continues to cooperate in implementing continuous automatic wastewater monitoring system software at the Center for Land Fund and Industry - Services Development of Thang Binh district.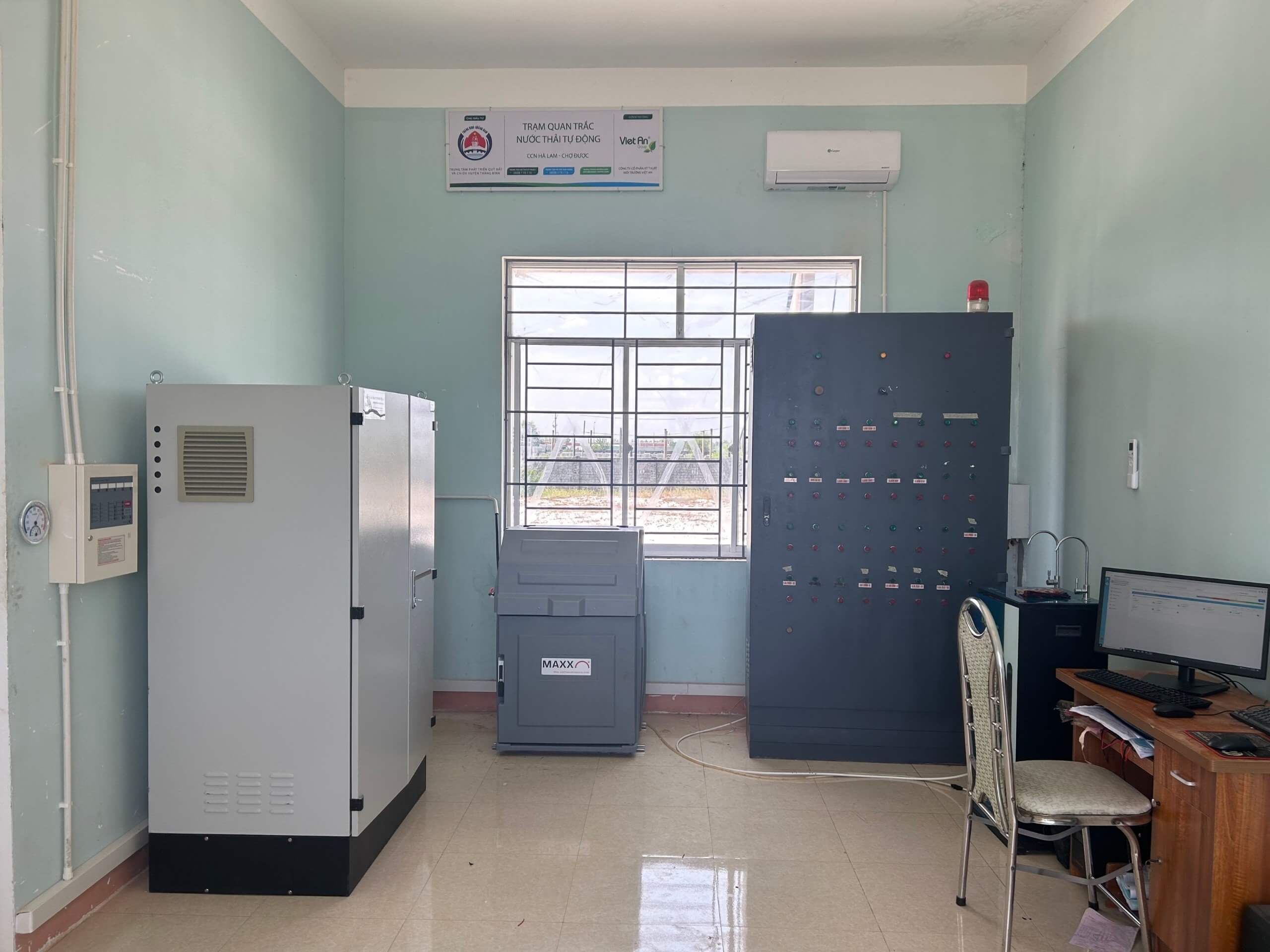 iLotusLand was born with a mission that affirms the number one position in the IoT Platform focusing on solving and building unified data solutions, integrating from hardware to software suitable for various industries and countries. We always hope to contribute a part to limit the current pollution situation and make the environment increasingly cleaner and more beautiful.
Once again, iLotusLand is very honored to accompany the Center for Land Fund and Industry - Services Development of Thang Binh district!
---
More information:  
Email: info@ilotusland.com.
Hotline: +84 909 403 778
Facebook: iLotusLand – Leading in Industrial IoT Solutions
Linked in: iLotusLand – The 1st IoT Platform in Vietnam