In recent years, the rapid development of tourism in Khanh Hoa has positively impacted the economy and society. However, this development has also generated various unsustainable factors and placed pressure on the natural environment. Many tourism activities have contributed to an increase in waste, leading to adverse environmental impacts. After assessing the current situation and identifying issues affecting the sustainable economic development of the province, the Khanh Hoa Provincial Department of Natural Resources and Environment (Sở TNMT Tỉnh Khánh Hòa) decided to implement the installation of an environmental monitoring system combined with iLotusLand data monitoring software. This system aims to monitor the current state and changes in environmental quality, thereby enhancing alertness to environmental monitoring and protection measures.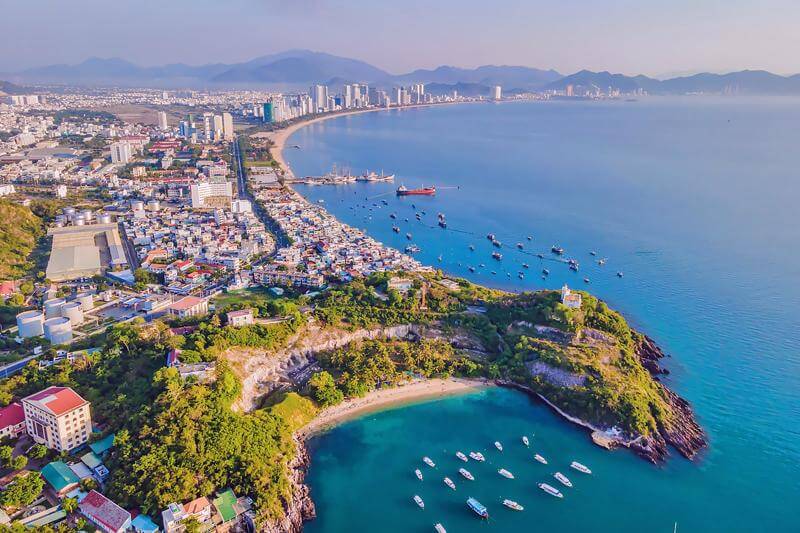 Khanh Hoa - The Land of "Agarwood and Swallow's Nest"
Khanh Hoa is a coastal province in South Central Vietnam, bordered by Phu Yen Province to the north, Dak Lak Province to the northwest, Lam Dong Province to the southwest, Ninh Thuan Province to the south, and the East Sea to the east. It features Hon Doi Point on the Hon Gom Peninsula in Van Ninh District, making it the easternmost point on the mainland of Vietnam.
In addition to its land territory, Khanh Hoa also includes coastal areas, continental shelves, coastal islands, and archipelagos. According to the provincial government's website, the natural area of Khanh Hoa, including both land and more than 200 islands and archipelagos, is 5,197 square kilometers, which is considered average compared to the whole country. The province's marine area is much larger than its land area. Khanh Hoa's coastline stretches 385 kilometers, making it the longest in Vietnam and featuring many estuaries, lagoons, bays, numerous islands, and vast sea areas. Notably, Khanh Hoa includes Truong Sa (Spratly Islands), an island district of strategic economic and national security importance.
Khanh Hoa enjoys a convenient location with respect to road, rail, maritime, and air transportation. The province's economic and cultural exchanges with neighboring provinces are facilitated by the railway and National Highway 1A, which run the entire length of the province. Moreover, its strategic importance in terms of national defense is highlighted by its proximity to international maritime routes, the presence of Truong Sa Island district, Cam Ranh Port, and its role as a gateway to the East Sea.
Environmental Situation in Khanh Hoa in Recent Years
Environmental pollution remains a concern in Khanh Hoa province. Most residential landfills in the province are overloaded. Polluting facilities, such as farms and slaughterhouses, continue to be moved away from residential areas. Pollution from construction, industrial production, aquaculture, waste disposal, tourism, and other sectors negatively impacts the lives and livelihoods of the people, increasing the risk of disease outbreaks.
To protect water resources, the treatment of industrial and household wastewater before discharging it into the natural environment is essential. Wastewater treatment systems must adhere to proper procedures to reduce environmental pollution and water source contamination.
Additionally, it is essential to enhance environmental monitoring and analysis capabilities, strengthen the capacity of the Center for Environmental Monitoring, invest in analytical equipment, install continuous automatic monitoring systems for surface water, coastal water, and air quality, increase monitoring frequency, and expand the monitoring network as approved. This will improve the expertise and professionalism of environmental officers, step by step increasing the capacity in environmental monitoring, forecasting, and environmental pollution management to meet future environmental management requirements.
Khanh Hoa Department of Natural Resources and Environment Collaborates with iLotusLand to Enhance Environmental Quality
In many areas within Khanh Hoa province, the practice of dumping trash directly into the sea by residents in coastal areas such as Vinh Truong, Hon Ro, along the Cai River, and in coastal tourism areas is causing water pollution in Nha Trang Bay. Thus, Khanh Hoa province is increasing its environmental monitoring capacity, particularly in industrial areas, wastewater sources, and coastal areas, to prevent environmental pollution as soon as possible. The Khanh Hoa Department of Natural Resources and Environment is also emphasizing sudden environmental monitoring to detect and address pollution incidents.
With the goal of building an advanced, modern, and integrated environmental monitoring and quality management system, providing information, data, and documentation on the province's environmental status, strengthening early warning and environmental monitoring capacity, the iLotusLand Joint Stock Company has signed a contract to install an automatic data monitoring and management system in Khanh Hoa, aiding in environmental pollution control.
Hiện trạng dự án quan trắc môi trường tại Sở TNMT Khánh Hòa
Type
Value

Software used

iLotusLand for environment –

On Premise

Number of monitoring stations 

29
Khanh Hoa province has installed 29 automatic environmental monitoring systems, including:
14 wastewater monitoring stations 
5 air quality monitoring stations
1 surface water monitoring station
9 air quality monitoring stations
Through measurement and analysis of parameters such as NH4, BOD, COD, pH, TN, TP, TSS, temperature, and pressure, iLotusLand has assisted Khanh Hoa province in controlling parameters that affect the environment. It helps manage and identify pollution sources and monitors the quality of emissions at installation locations, enabling the timely detection and resolution of potential environmental disturbances
iLotusLand Successfully Installs an Environmental Monitoring Project in Khanh Hoa Province
According to the Khanh Hoa Provincial People's Committee, the results of environmental monitoring help various departments and sectors track changes in environmental quality, enabling timely solutions to control pollution and improve environmental quality. Sudden environmental monitoring in the event of pollution incidents and recommendations from the public assist in providing timely warnings to the community and preventive actions by relevant authorities.
The application of IoT technology in environmental monitoring data management provides the Khanh Hoa Department of Natural Resources and Environment with confidence in environmental surveillance and the ability to propose the best environmental protection solutions.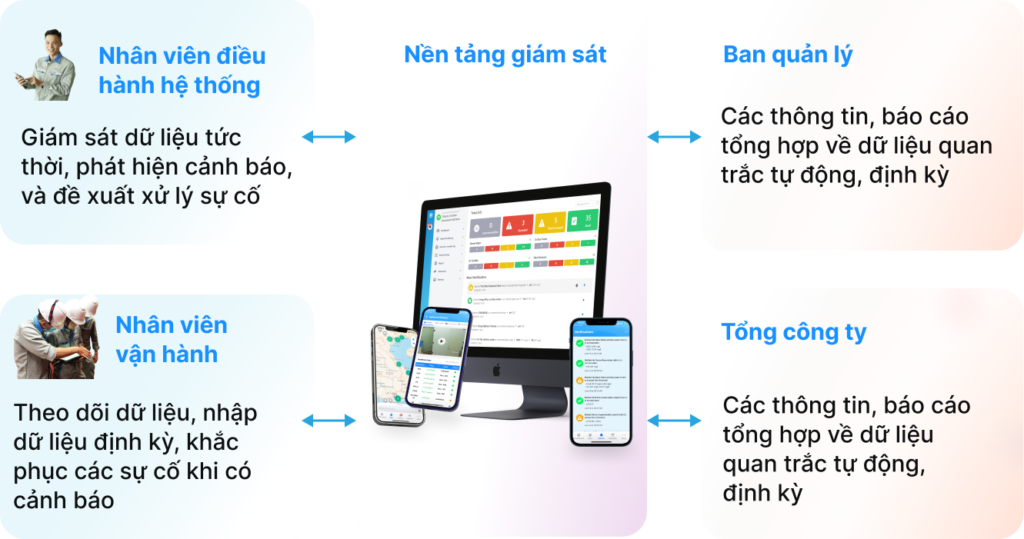 Collaborate with Khanh Hoa Department of Natural Resources and Environment is our honor
The iLotusLand data management software enables accurate real-time monitoring anywhere and anytime using smart devices with internet connectivity. As a result, the Khanh Hoa Department of Natural Resources and Environment has saved a significant amount of time and resources in detecting and addressing issues as they arise.
iLotusLand là giải pháp ứng dụng công nghệ IoT quản lý dữ liệu quan trắc môi trường phù hợp cho doanh nghiệp của bạn, giải pháp tự động số 1 tại Việt Nam. Với 9+ năm kinh nghiệm, dẫn đầu thị trường Việt Nam trong việc ứng dụng công nghệ IoT vào quản lý và quan trắc dữ liệu môi trường. Chúng tôi rất vui mừng được cung cấp cho nhiều công ty, doanh nghiệp trong nước và quốc tế về hệ thống quản lý dữ liệu môi trường theo thời gian thực hiệu quả.
Once again, LotusLand is honored to collaborate with the Khanh Hoa Department of Natural Resources and Environment!
---
More information: 
Email: info@ilotusland.com.
Hotline: +84 909 403 778
Facebook: iLotusLand – Leading in Industrial IoT Solutions
Linked in: iLotusLand – The 1st IoT Platform in Vietnam