Given the strong development of the industrial sector in Hai Phong City, to effectively manage and utilize natural resources and protect the environment, the first essential step is to have information about the environmental quality. Environmental monitoring is an indispensable tool in environmental management and protection. Therefore, the DONRE of Hai Phong has implemented the installation of a monitoring system combined with iLotusLand environmental monitoring data management software to synchronize the current status data system, monitor the quality and changes in the city's environment, enhance environmental monitoring and alert capabilities, and create an ideal clean and green environment.
Hai Phong - The City of Red Flamboyant Flowers
Hai Phong is a significant port city in terms of economy, society, information technology, security, defense, industrial center, and the largest seaport in Northern Vietnam. It is also an economic, cultural, healthcare, education, science, commerce, and technology center of the Northern Coastal Region. This is the third largest centrally governed city in Vietnam and a major maritime transportation hub in the North. With the advantage of a deep-water port, maritime transport is highly developed, making it a driving force for growth in the key Northern economic region.
Hai Phong has many advantages for the development of industrial production, trade, services, etc., hence it has numerous large industrial zones and commercial areas. As a key city for economic development, during the process of international economic integration, Hai Phong has always been concerned with establishing and improving the investment environment to attract resources.
Hai Phong with the goal of "Green Growth"
According to the PCI report in 2022, experts believe that Hai Phong's efforts towards green growth are reflected in the results of the PGI 2022 index. Hai Phong City tops many indicators in the component index promoting green practices, with significantly higher scores, especially in the indicator "Local authorities guide businesses to minimize water and air pollution," much higher than the national average.
Towards a sustainable green economy
Known as a bright spot in the country in terms of economic and social development, especially consistently ranking at the top in PCI competitiveness index nationwide, attracting investors, Hai Phong is focusing on achieving green growth to maintain and create sustainable growth momentum in the present and future. In attracting investment, priority is given to businesses using advanced, energy-saving, resource-saving technologies with high added value. Projects using outdated technologies causing environmental pollution are firmly rejected.
Hai Phong always encourages investors to focus on developing sustainable and efficient eco-industrial zones, increase the use of green energy sources, and employ environmentally friendly production technologies. Currently, all industrial zones here have invested in technical infrastructure to meet international environmental standards. However, rapid economic growth always comes with environmental consequences and risks. Because Hai Phong is vulnerable to natural disasters and climate change, achieving the requirements of green growth necessitates a balance between green and sustainable growth, requiring long-term orientations and strategies.
Hai Phong is determined to develop an environmental-friendly economy
Affirming environmental protection as a crucial factor throughout the development process, the Hai Phong City People's Committee has issued an action plan with 14 priority actions to urgently implement some critical measures to protect the environment in the city. They are rigorously implementing the newly issued environmental protection plan, strictly refusing to permit investment in outdated, risky, and polluting production technology.
It is required that industrial zones, high-tech parks, extractive, economic, traditional craft villages, etc., invest in constructing centralized wastewater treatment systems; invest in automatic continuous wastewater monitoring equipment and transmission systems, publicly disclose data; invest in hazardous waste collection and treatment equipment; publicly disclose information about environmental quality in public media; study and assess the environmental carrying capacity of industrial zones, concentrated residential areas, and pollution hotspots.
DONRE of Hai Phong deploys the iLotusLand environmental monitoring data management software to improve environmental quality
With the goal of building an advanced, modern, and synchronized environmental monitoring and quality control system to provide information, data, and materials on the current status and trends of the city's environmental quality, enhancing warning and monitoring capabilities, the DONRE of Hai Phong has partnered with iLotusLand to deploy and install data processing software to serve environmental pollution control in Hai Phong City.
Monitoring system in Hai Phong City
Current Status quan trắc môi trường tại Sở TNMT Hải Phòng
| | |
| --- | --- |
| Type | Value |
| Software used | iLotusLand for Environment – On Premise |
| Number of monitoring stations | 15 |
Through the process of measurement and analysis of parameters such as flow rate, total suspended particles, SO2, NOx, CO, O2, temperature, and pressure, iLotusLand has helped DONRE Hai Phong control parameters that affect the environment, timely manage and control emission sources, and monitor the air quality at the installation locations. It enables timely detection and handling of potential emission sources that could impact the surrounding living environment.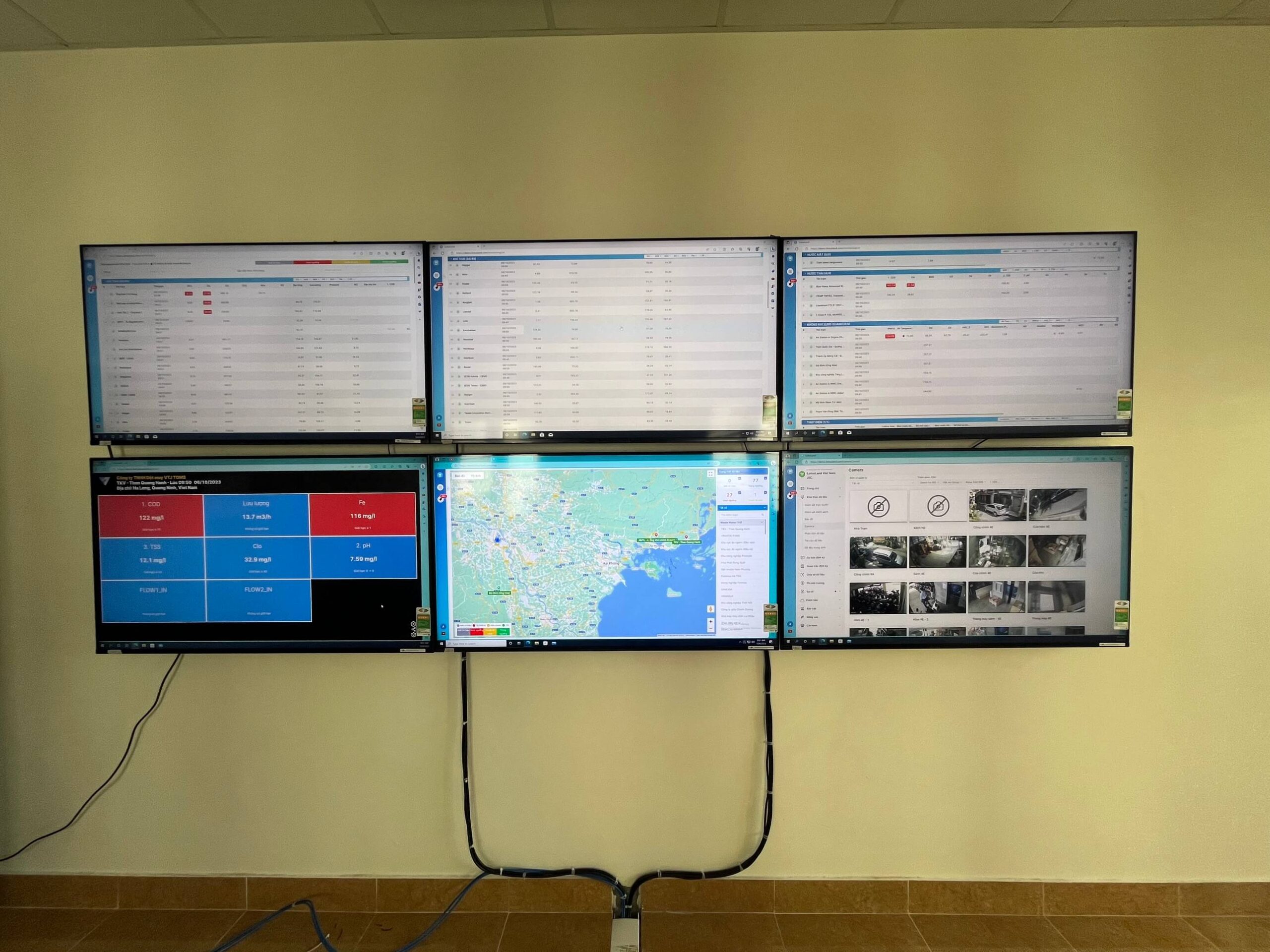 iLotusLand successfully implements the environmental monitoring project
The iLotusLand team of engineers in Ho Chi Minh City directly conducted a working trip to the Department of Natural Resources and Environment (DONRE) of Hai Phong province to install the monitoring software, ensuring compliance with the instructions, criteria, and standards set by the Department of Natural Resources and Environment. Additionally, DONRE Hai Phong has been actively supporting in terms of resources and personnel to help the project be completed on schedule.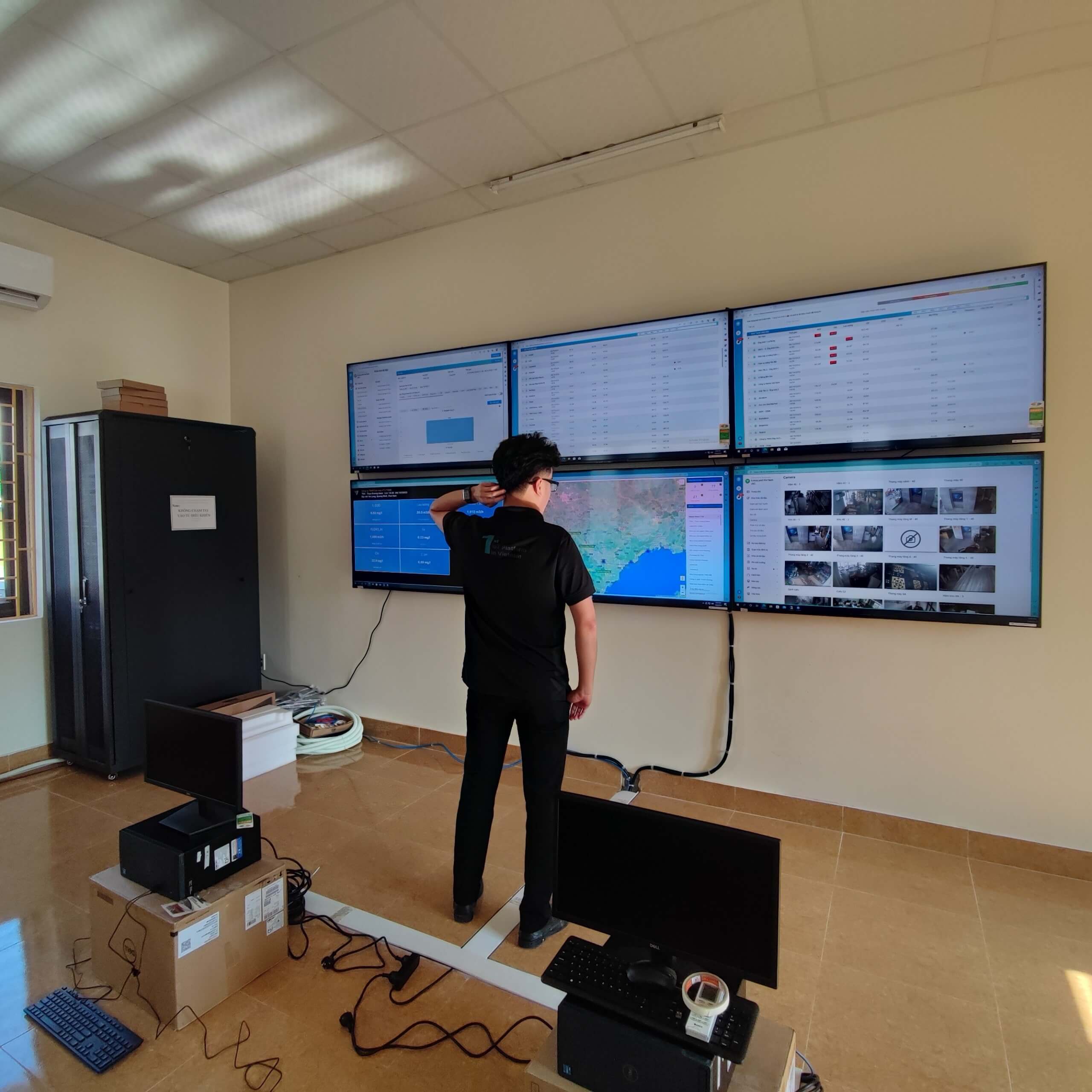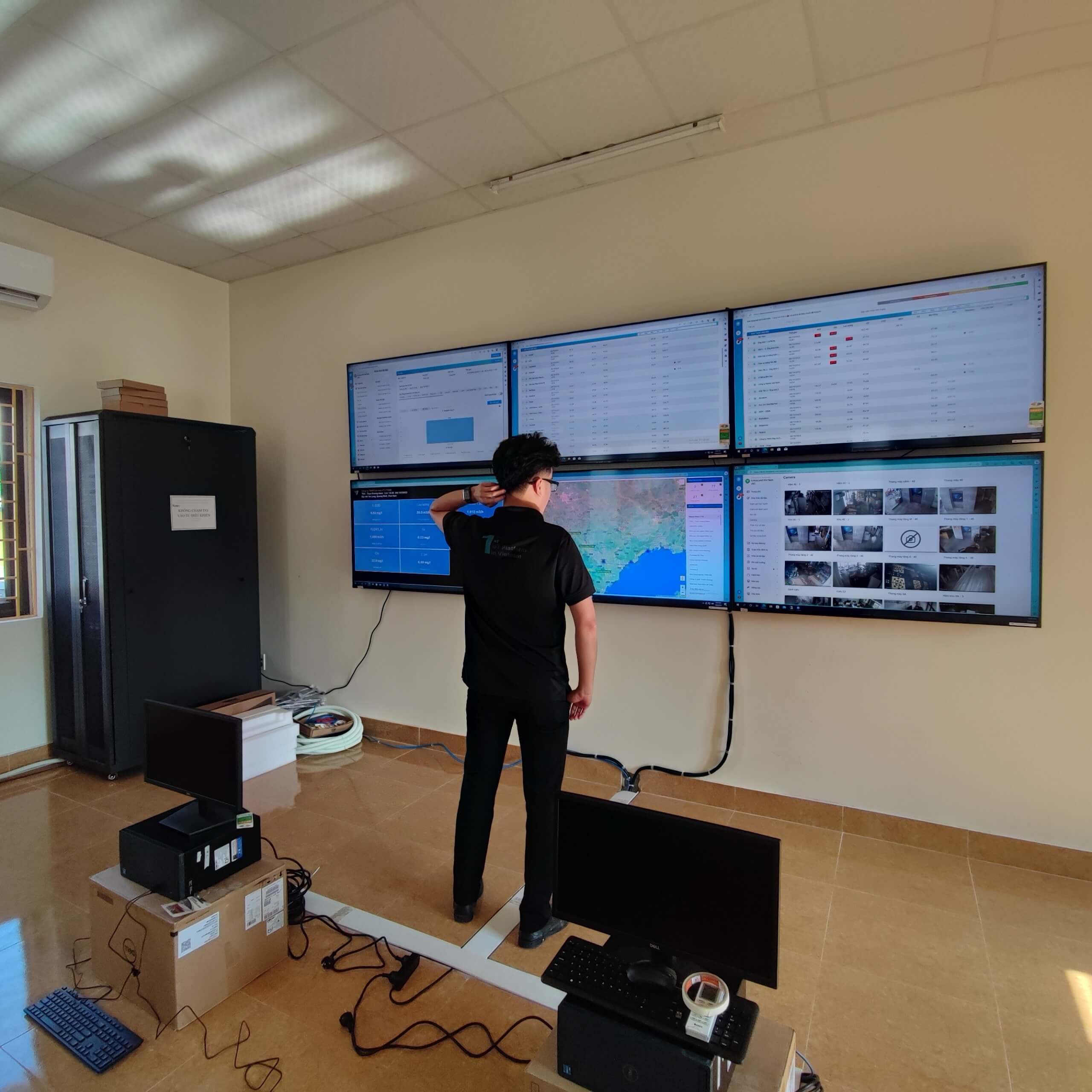 Handover and training session at Hai Phong DONRE
After the successful installation of the project, iLotusLand conducted a handover session and software usage training at the Department of Natural Resources and Environment of Hai Phong City. During the training session, iLotusLand's engineering team introduced the software interfaces and features, providing guidance on how to efficiently and conveniently monitor, manage, and supervise data.
Moreover, in case users encounter any obstacles during usage, iLotusLand's support team is always ready to provide the fastest assistance. We always aim to deliver the best experiences to our customers when using our products.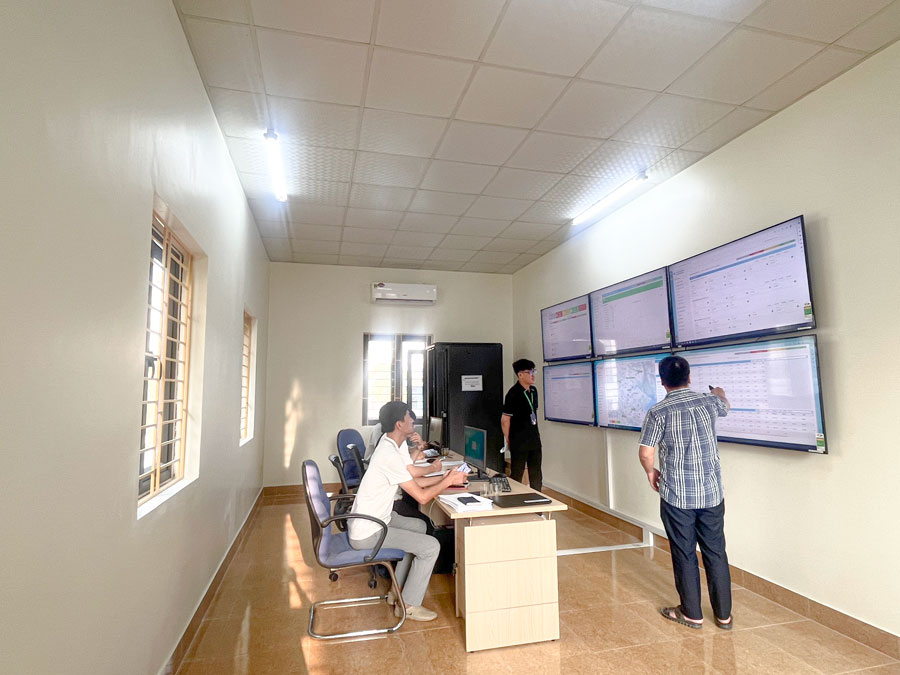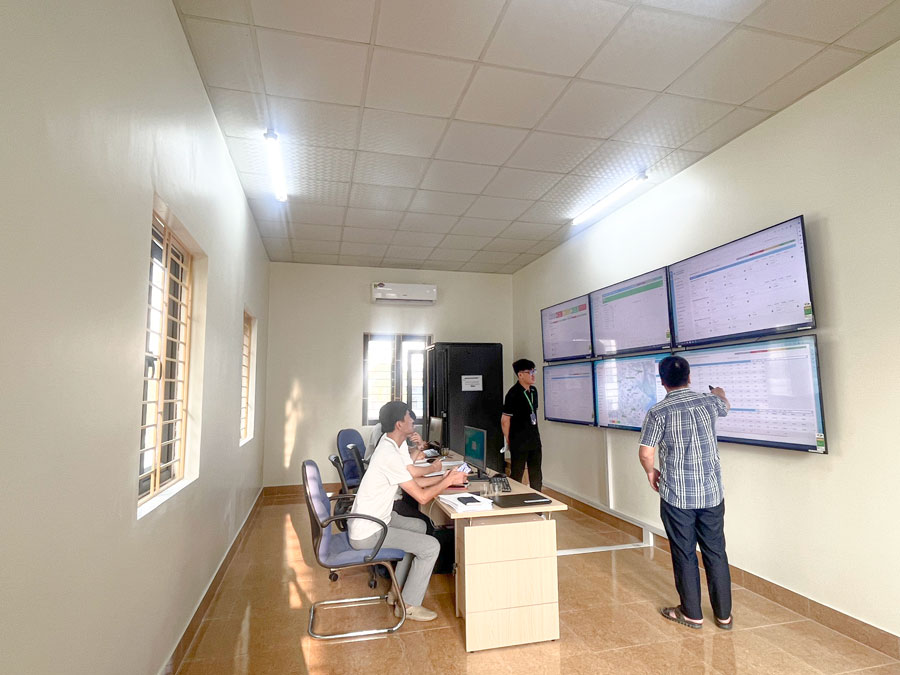 Cooperate with DORNE Hai Phong is our honor 
The iLotusLand environmental monitoring data management software helps accurately monitor environmental monitoring data anytime and anywhere with smart devices connected to the Internet. Therefore, DONRE Hai Phong has saved a lot of time and resources in detecting and dealing with issues when they arise.
With over 9 years of experience, leading the Vietnamese market in applying IoT technology to environmental data management and monitoring. We are delighted to provide effective real-time environmental data management systems to many domestic and international companies and enterprises.
Once again, iLotusLand is very honored to accompany and cooperate with DONRE Hai Phong!
---
More information:  
Email: info@ilotusland.com.
Hotline: +84 909 403 778
Facebook: iLotusLand – Leading in Industrial IoT Solutions
Linked in: iLotusLand – The 1st IoT Platform in Vietnam