Quang Ninh is a locality with industrial production activities that are ranked in the top of the country, with many coal mines, cement factories, thermal power plants, ceramic factories, industrial parks and processing for export. At the same time it maintains a policy of balancing between the economy, the environment and the people living there.
The Department of Natural Resources and Environment of Quang Ninh province is always interested in protecting the environment, monitoring waste sources from business units, promoting the installation of automatic monitoring stations, especially on so called "hot" points in the area and this all means there are currently nearly 148 monitoring stations installed.
75 wastewater monitoring stations for the coal industry, domestic wastewater
35 emissions monitoring stations for are used for Cement Factories, Thermal power plants, Industrial emissions
17 air quality monitoring stations : Air quality, Hydrometeorology
12 water monitoring stations for various types of water: Surface water, Coastal seawater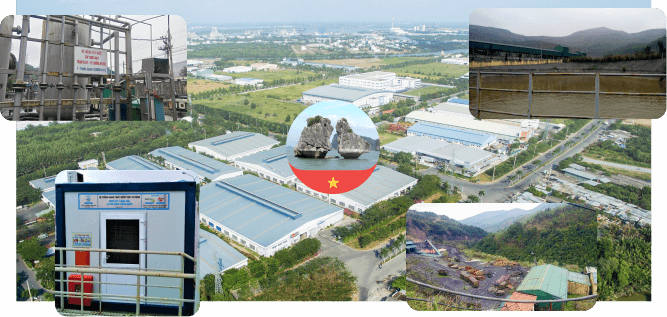 iLotusLand has helped Quang Ninh to solve the challenges
Data from waste sources is collected and analyzed in large quantities, which should ensure chính xác, và the accuracy, and reliability of the data.
Automated, data-based environmental incident verification is used to bill customers, report according to government regulations, and saves time.
Managing and storing recurring data, that is currently used in Excel, is better managed in a centralized source of data, also for lookup and analysis.
Share data for related units, especially Smart City to announce AQI sharing for people.
Periodic reports are used monthly , quarterly or annually, each sample calculates the results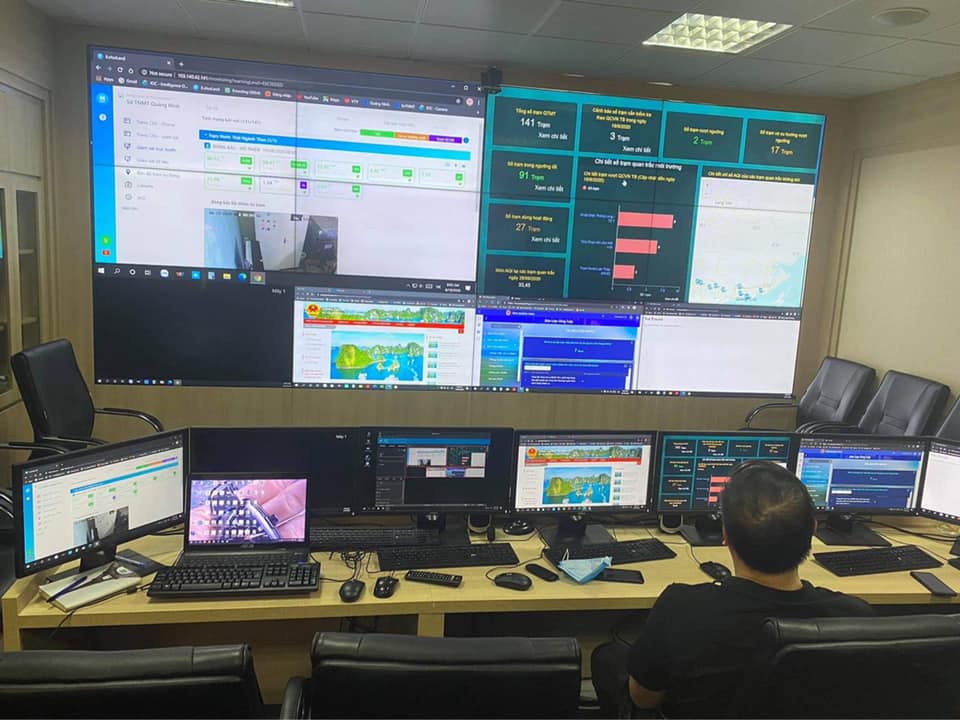 With the application of 4.0 technology anytime, anywhere, iLotusLand helps employees easily, and in a user-friendly way.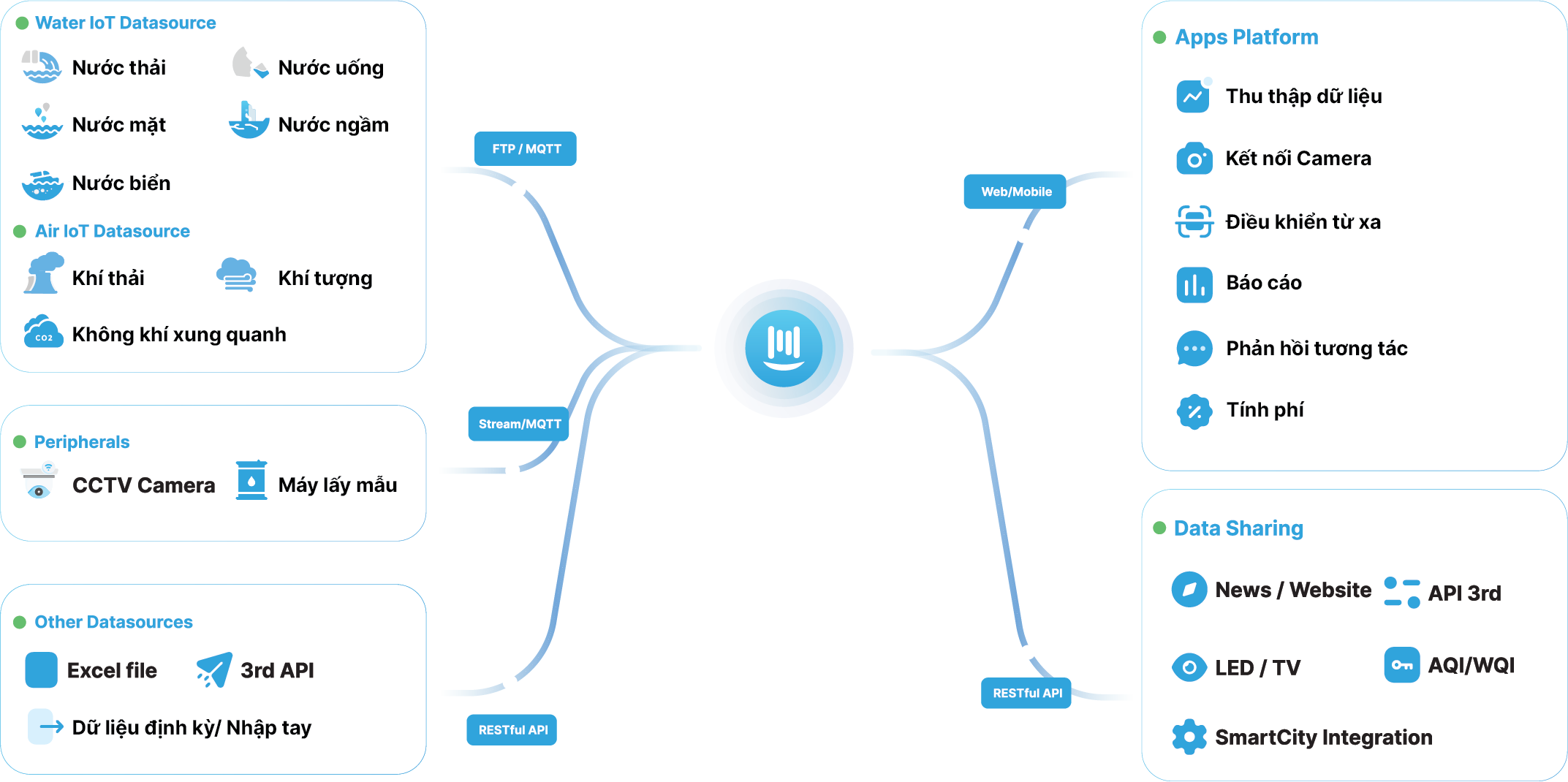 Integrate all online data on a web/mobile interface screen, , including instant data and image data from the camera.
Variable data is displayed as a separate table or chart for each parameter of the emission unit, showing the trend over time.
The notification feature makes physical distance no longer an issue, any problems are notified of quickly by using images and sounds, in an easy-to-use and intuitive interface.
Data can be shared transparently through through LED's, web technology, and by using the sharing functionality of an API for Smart cities.
Actual results from users
Our motivation is to build a technology solution with the best user experience, and operational optimization, for the monitoring of environmental data and to handle waste sources effectively.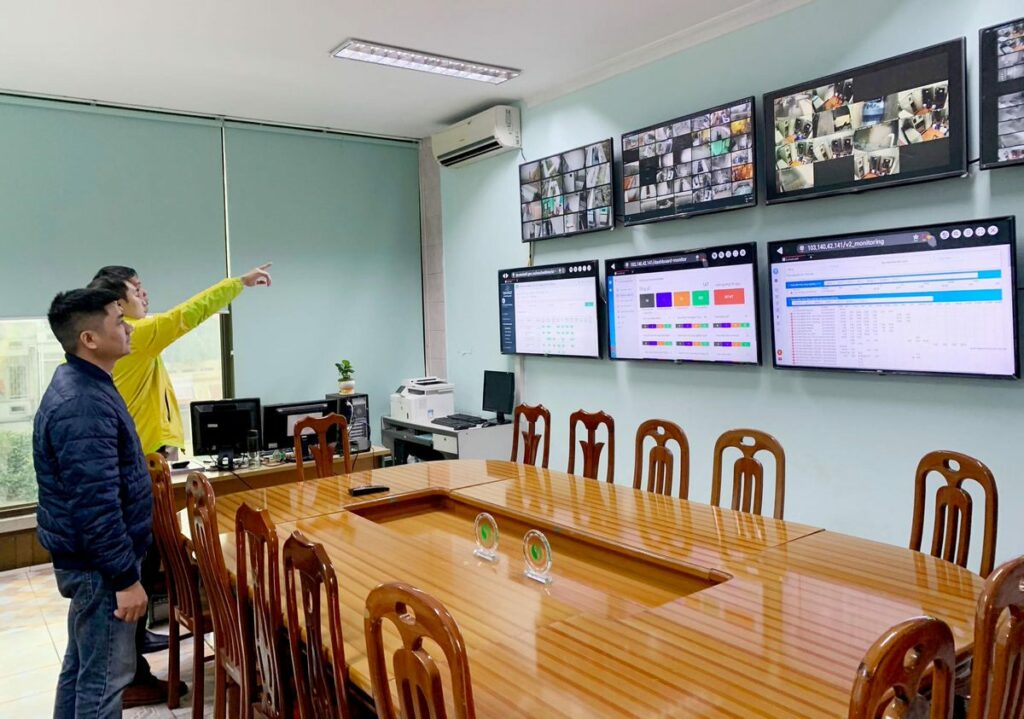 iLotusLand is confident of bringing real value to customers. "iLotusLand has helped me manage environmental monitoring data automatically in an effective way," said Ta Ngoc Thanh, an IT officer at the Quang Ninh Environmental and Natural Resources Monitoring Center.
Operate uninterrupted with both the web and mobile platforms, monitoring data anytime, anywhere. Enterprise units with emissions exceeding the regulations receive corresponding fines, thereby gradually reducing violations affecting the environment.
The application of software for the search and export of data according to a number of available forms supports the optimal way of working for the staff. This smart tool becomes extremely useful, saving costs and time for recurrent reporting.
Therefore, the partnership and collaboration with iLotusLand bring a new dimension to the application of advanced technology, enhancing the monitoring of quality and improving the quality of the living environment in the future, eliminating concerns about 'hot issues'
iLotusLand is a user-friendly platform with an intuitive interface. It helps us efficiently manage environmental monitoring data, enabling early detection of emissions from businesses within the area. Additionally, iLotusLand offers a range of effective features such as camera monitoring, sampling control, and automated reporting in compliance with regulations,"  as stated by Mr. Tạ Ngọc Thanh - Staff of the Information Technology.
---
More information:  
Email: info@ilotusland.com.
Hotline: +84 909 403 778
Facebook: iLotusLand – Leading in Industrial IoT Solutions
Linked in: iLotusLand – The 1st IoT Platform in Vietnam